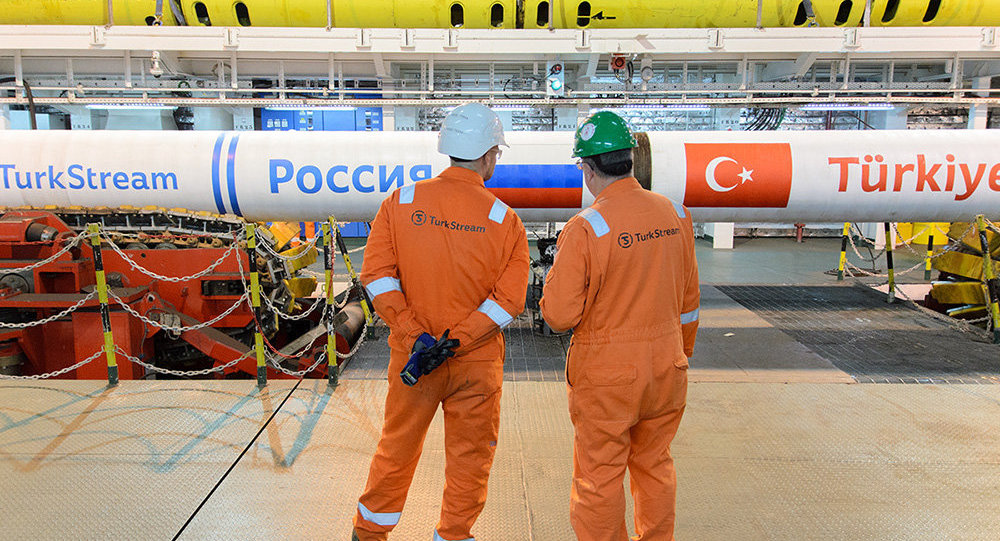 Bulgarian media picked up a report in Russian newspaper Kommersant suggesting Gazprom appears to have decided that the Turkish Stream natural gas pipeline will expand to the West, passing through Bulgaria, Serbia, Hungary and Slovakia.
"It is feasible and we are ready to implement such a project", commented Bulgaria's Minister of Energy Temenuzhka Petkova. "There have been talks between Prime Minister Boiko Borissov and Russian President Vladimir Putin. We are also waiting for the official information of the Russian side about its decision. It is no coincidence that Bulgaria updated its National Energy Strategy", the Energy Minister said.
According to press reports, MPs welcomed the decision of the Russian side in their entirety. GERB MP, Alexandar Nenkov, commented that this will allow Bulgaria to maintain its leading role in the European gas pipeline map, noting that the revenues from gas transport charges would be much higher than infrastructure costs. As Turkish Stream follows the route of the South Stream pipeline, its cost is estimated to hover around the 1.63 billion dollar mark; this will paid by Bulgartransgas via equity and lending.
Socialist Party MP Tashko Ermenkov said his party would support the efforts of the Bulgarian government aimed at securing energy supplies and the stability of the national energy industry.
According to the MP of the Movement for Rights and Freedoms, Ramadan Atalay, the Turkish Stream will allow Bulgaria to offset part of the losses that will result from the closure of the Ukrainian pipeline.
On his part, the energy expert, Professor Atanas Tasev, pointed out that the news report came ahead of a visit by Greek PM Alexis Tsipras to Moscow – where he is expected to try and agree a deal for the Turkish Stream pipeline to pass through Greece – and after the visits of the Bulgarian and Hungarian Prime Ministers to the Russian capital.
"I am once again proved right that natural gas and petrol are geopolitical tools. The Borisov and Orban vistis are a precursor of Moscow opting for the route through Bulgaria. And the choice of the Russian side is not due to some nostalgia for our friendship, but to economic criteria. If we go back to geopolitics, Russia has made commitments to Serbia and Hungary and has to honor these commitments," Tasev concluded.
The expert of the Bulgarian Forum for Energy and Mines, Hristo Kazangiev, believes that the Turkish Stream will change almost nothing, because simply the same quantities of natural gas coming the North via Ukraine will now come to the South via Turkey. The difference is that Bulgartransgas will have to invest 2.7 billion leva in new infrastructure, a decision made "essentially back in 2017, when Energy Minister Temenuzhka Petkova and a Gazprom representative signed an agreement to develop a national natural gas network. The decisions made then were simply formalized today". Bulgaria currently transfers 17 billion cubic meters of natural gas annually./IBNA