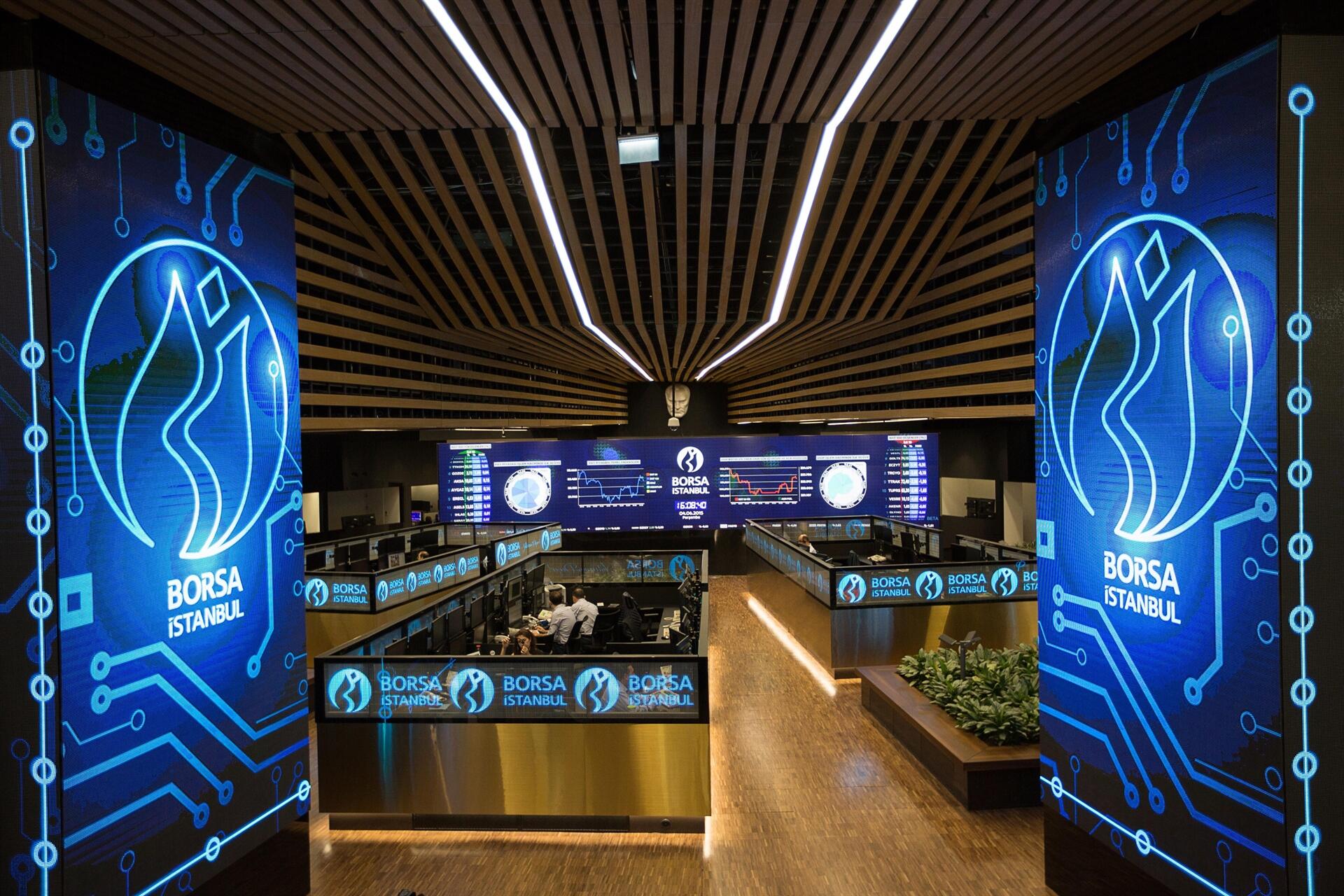 BIST index reached 122,619.77 points at the closing of the Stock Exchange which constitutes a surge by by 1,145 points compared to the previous closing.
Turkey's benchmark index closed Monday with gains of 0.94% to reach a historic high of 122,619.77.
Opening the session with 121.879.47 points, Borsa Istanbul 100 Index  rose by 1.145.02 points.
During Monday trading, the BIST 100 fluctuated between 121.879.47 and 122.926.00, with 77 shares uptrending, 20 downtrending and 3 remaining stable.
The trading value of the day's close was 842.6 billion Turkish pounds ($ 143.9 billion), while the benchmark reached a daily trading volume of 11.1 billion Turkish pounds ($ 1.9 billion).
Shares of Turkish Airlines, financial leasing company Finansal Kiralama and the petrochemical company Petkim saw the highest trading volume on Monday.
Shares of Finansal Kiralama performed best on Monday, up by 10.18%, while Klimasan Klima recorded the worst performance, losing 2.13%. /ibna