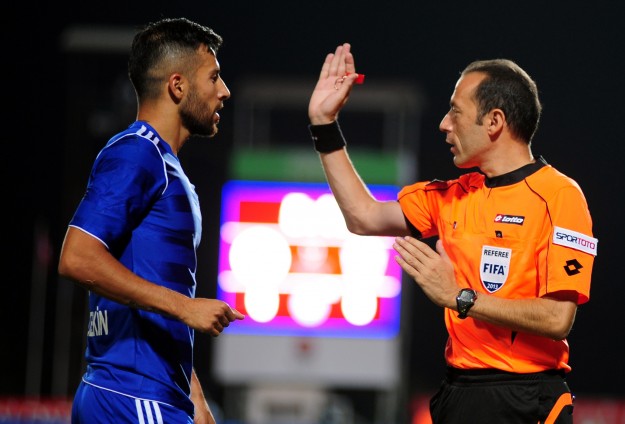 Review by Christos T. Panagopoulos –
A FIFA certified referee Cuneyt Cakir will officiate 2013 UEFA Champions Leage Group F match between Olympique de Marseille of France and Napoli of Italy.
According to Turkish Football Federation (TFF), the assistant referees of Cakir would be Tarik Ongun and Bahattin Duran for the match which will take place on October 22 at 9.45 p.m. (Turkish local time) at Velodrome Stadium in France.
The match will be assisted by the fourth referee, Mustafa Emre Eyisoy,. The additonal assistant referees are said to be Huseyin Gocek and Baris Simsek.
Source: Anadolu News Agency