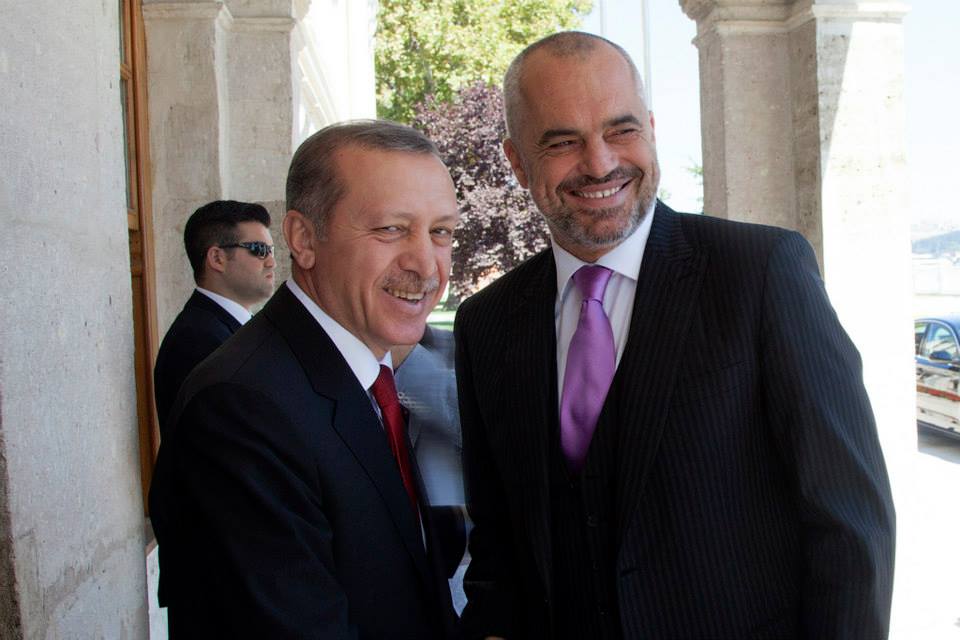 Tirana, May 14, 2014/Independent Balkan News Agency
Everything was ready for the visit that the Albanian government was looking forward to.
All the media received the full agenda of the meetings of the Turkish PM.
The only thing that was expected was his arrival and the full itinerary, to  end the visit with a news conference.
The disgrace that took place in a coal mine in the west of Turkey has ruined every plan.
Tayip Erdogan has decided to cancel the international agenda because of the tragedy, which according to preliminary reports, has claimed the lives of at least 70 miners and caused many wounded.
The cancellation of the visit was also confirmed by Albanian PM. He had a telephone conversation with Mr. Erdogan.
"A sad conversation with prime minister Erdogan on the tragedy of miners in Turkey. We understand the postponement of the visit to Tirana. Our hearts are with the hearts of the Turkish people in this moment of pain".
The accident took place in the city of Soma, around 250 kilometers in the south of Istanbul. Hundreds of workers were blocked around two kilometers beneath the surface. The blast is suspected to have been caused by an electric defect.
Mr. Erdogan's agenda
Prime minister Tayip Erdogan had planned on arriving to Tirana for a one day visit at the head of a delegation comprising several ministers and other officials. The High Level Meeting of Cooperation Albania-Turkey was scheduled to take place in Tirana. Several agreements would also be signed. It was never confirmed if Turkey would offer a low interest loan for Albania.
In his agenda, Mr. Erdogan had also planned to participate in the inauguration ceremony of the mosque of the Castle of Preza, near Tirana. This mosque was restored after two years of work by a Turkish company, funded by the Turkish Agency for Cooperation and Coordination TIKA. This agency is reconstructing another three mosques in Albania. /ibna/