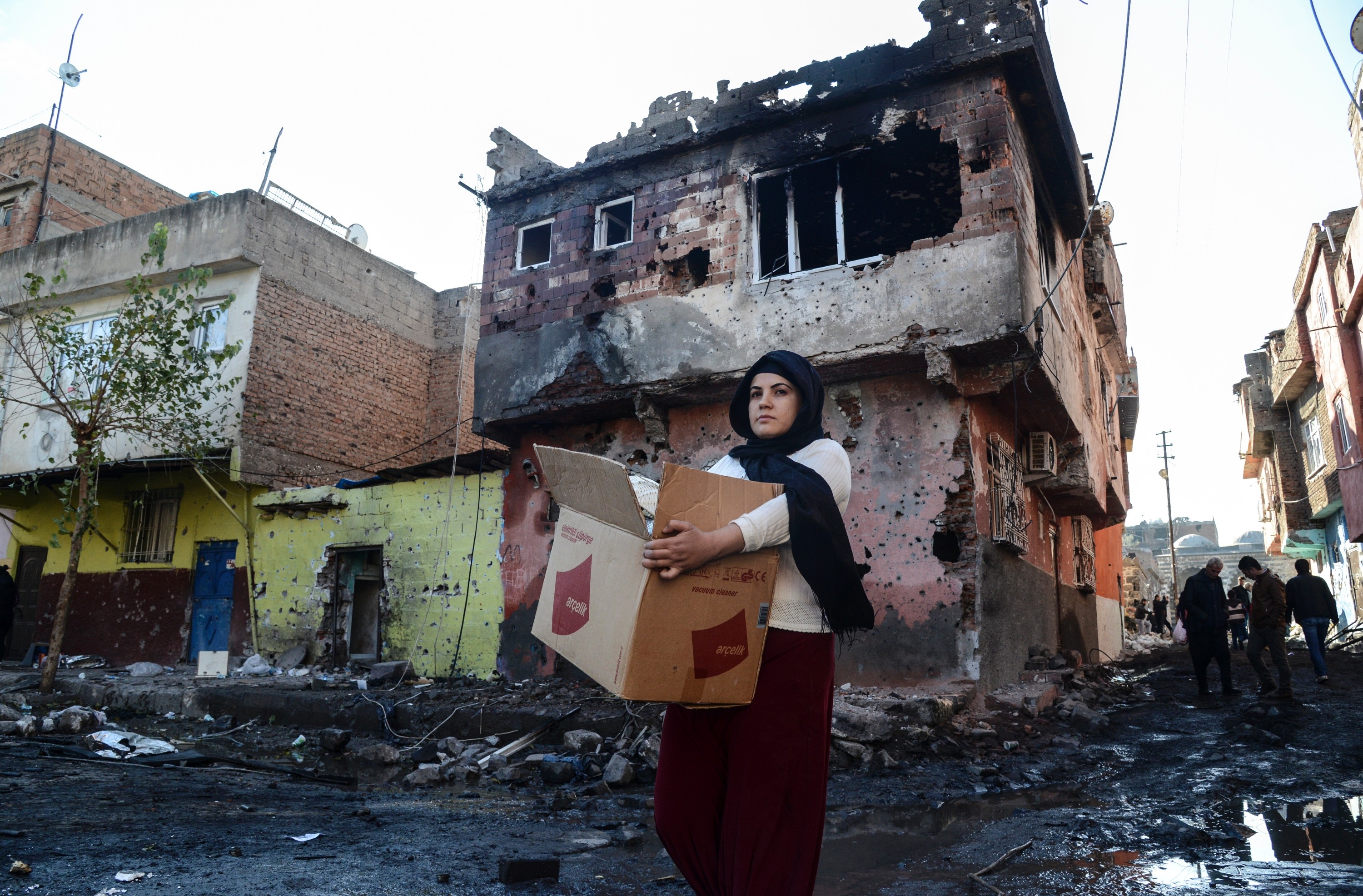 Ankara, December 16, 2015/Independent Balkan News Agency
Tens of thousands of Kurds are leaving their homes
Armed battles in the streets of the cities
By Manolis Kostidis
Many cities in southeastern Turkey are on fire by the armed conflicts of the security forces with members of the PKK. In the last few days four policemen have been killed and 15 moew have been wounded. The Turkish authorities say they have killed 31 members of the PKK.
Tens of thousands of Kurds are leaving their homes as to avoid the street battles. According to the Turkish newspaper Cumhuriyet, in recent weeks at least 100,000 Kurds have fled to other parts of Turkey as they fear for their lives. The Posta likens these images with those in Aleppo, Syria.
The wider and harsher armed conflicts occur in Sur of Diyarbakir, in the cities Cizre and Silopi, where a curfew has been imposed.
Turkish Airlines canceled all their flights to the city of Sirnak due to the fighting.
In the city Cizre, authorities gave permission to all the education personnel of about 4,000 teachers and professors, to leave the area within a few hours, causing panic to the residents as they fear that intense fighting will begin in the city,
The fighting with the PKK have been changed as in previous years the conflicts were in the mountains of southeastern Turkey and now special forces police are trying to combat the PKK's men in the streets of the cities. The region of Sur has been blockaded for 10 days and in many other regions there have been imposed restrictions on the movement of citizens immediately after sunset.
Ahmet Davutoglu says that these battles aim at "combating terrorism". The pro-Kurdish party HDP organizes protests in Diyarbakir and expresses the resentment of the Kurds from the blockades and argues that people are being banished.
"This is called war. The conflicts will most likely continue from neighborhood to neighborhood and from door to door. Until you the occupying forces, which is the PKK, are removed", writes Mehmet Tezkan in the newspaper Milliyet.
The presence of the Kurdish organization and the control of some areas from the PKK have caused concern in the Turkish government, which has given the green light for a dynamic intervention in these districts.
The residents say that in many neighborhoods people do not even have bread to eat, as for many days they can't leave their homes.
"Curfews, deaths, refugees, destroyed houses and roads. Many roads of southeastern Turkey remind of Syria and across the country fear has spread as to what is going on", writes Melih Aşık in Milliyet.