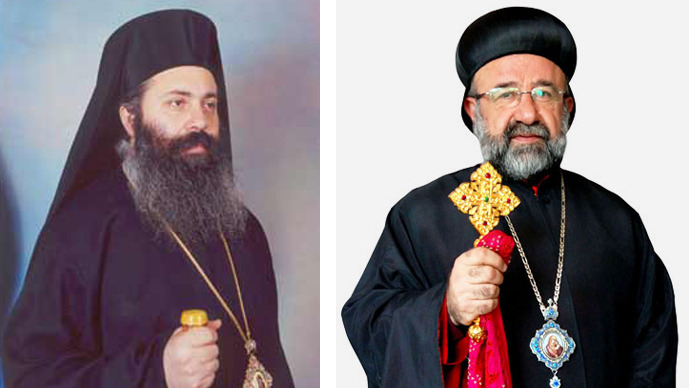 Ankara, July 15, 2015/ Independent Balkan News Agency
By Manolis Kostidis
It's been more than two years since the abduction of Greek Orthodox Metropolitan Paul (brother of His Beatitude Patriarch John X of Antioch) and the Syriac Orthodox Archbishop John, both of Aleppo, Syria and the information available to the Turkish authorities indicate that perhaps there were murdered by Chechen terrorists.
Magomet Abdurahmanov and Ahmad Ramazanov were arrested last year by the Turkish authorities and were convicted for their terrorist actions in Syria against the regime of Assad.
The court, in its verdict, made a reference to their action and among many terrorist acts it is mentioned that "the clothes and the knife found at their home are the same with the ones seen in the videos of the slaughter of their driver".
The Turkish newspaper Hürriyet, however, is entitled "the knife of the murder of the two Metropolitans was found in Istanbul", and says the evidence collected by the Turkish authorities indicate that the two Chechens might have been the perpetrators of the disappearance of the Metropolitans.
However, the Turkish newspaper reports that while the two men have been convicted of terrorism in Syria, they were sentenced to just 7.5 years in prison and will probably be released in two years.
The Greek Ministry of Foreign Affairs in April had called on all sides to make every effort to end the violence in Syria and had stressed that its support with all its power the international efforts to detect them.
The priests were kidnapped on April 22, 2013, in an area controlled by a paramilitary group called Al-Khalifa.