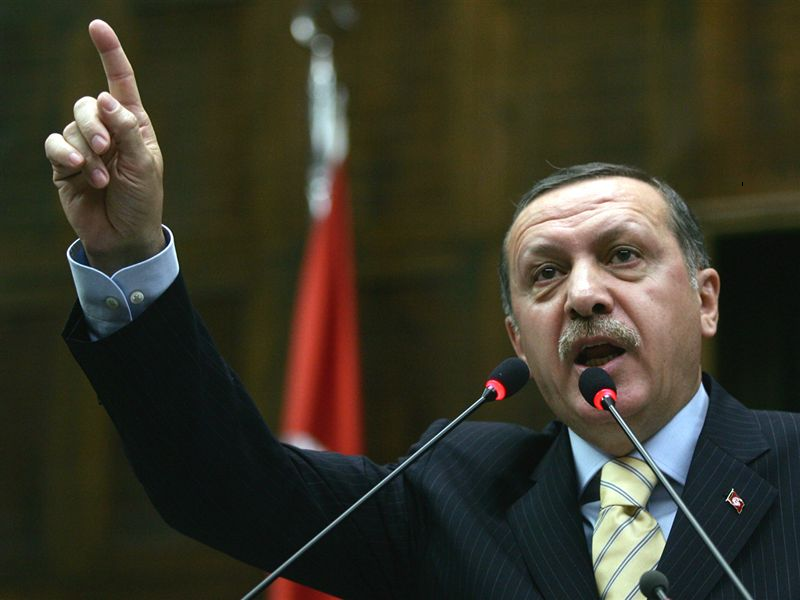 Tirana, 13 May 2015/Independent Balkan News Agency
Turkish president, Recep Tayyip Erdogan arrived to Tirana on an official visit. He was received by the Albanian president, Bujar Nishani.
The heads of the two states have started a tete a tete meeting and later in the afternoon, they are expected to deliver a news conference.
It is believed that during this conference, Mr. Erdogan will also talk about the events in Kumanovvo and the latest developments in FYROM and the Balkan in general.
Meanwhile, this afternoon there will be the ceremony of the start of works in the Mosque of Namazgja, which is expected to be the biggest mosque in Albania, at the center of the capital, next to the parliament building.
Today, president Nishani and his counterpart Erdogan will participate in the Business Forum Albania-Turkey.
During his visit, the Turkish president will also have special meetings with PM Edi Rama and speaker of Parliament, Ilir Meta.
Strong security measures
Yesterday, police authorities announced a series of security measures ahead of the Turkish president's visit to Albania.
Today, some of the main streets of Tirana will be restricted for circulation at times, in order to enable full control of road segments while the Turkish president and his escort pass through them.
Tirana police called on road users to restrict their movements in the main road segments of the capital where the head of the Turkish state will pass./ibna/
Continues…