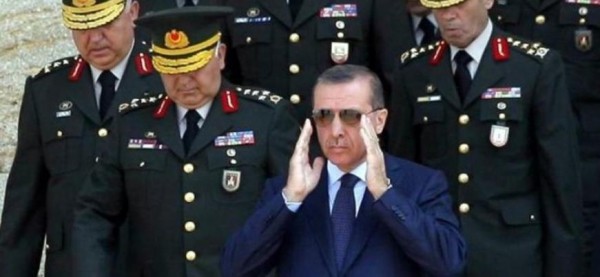 Ankara, July 29, 2016/Independent Balkan News Agency
By Manolis Kostidis
The intention to have under his absolute control the armed forces and intelligence agencies expressed the President of Turkey Reccep Tayip Erdogan.
At his meeting with the president of the Turkish Parliament, Erdogan stressed that "we want the General Staff of the Armed Forces and the Turkish intelligence service (MIT) be placed under the presidency".
Since the declaration is made by Erdogan it is considered a certainty that it will not take long to happen. Today the MIT answers to the prime minister and the General Staff to the Ministry of Defence.
Ankara, however, continues to press the US on the issue of Imam Fethullah Gulen and already scenarios have began to circulate supported by the Turkish government. Justice Minister Bekir Bozdag said that there is information that Gulen may seek asylum in Egypt, Mexico, Canada, Australia and South Africa, countries which do not have bilateral judicial level agreements.
The prime minister of Egypt Sharif Ismael said they have not received a request from Gulen and added that if we have a request we will examine it".
In the Turkish capital there was great mobility all day. Prime Minister Binali Yildirim called a meeting of the Supreme Military Council, which was held at the prime minister's office and not at the General Staff of the Armed Forces as is held every year. There, after five hours of meeting the names which will lead the army were explained.
At the same time, Erdogan had a two-hour meeting with the commander of the MIT Hakan Fidan. The evening Yildirim visited the Turkish president to discuss the Supreme Military Council decisions were not announced until Thursday evening.