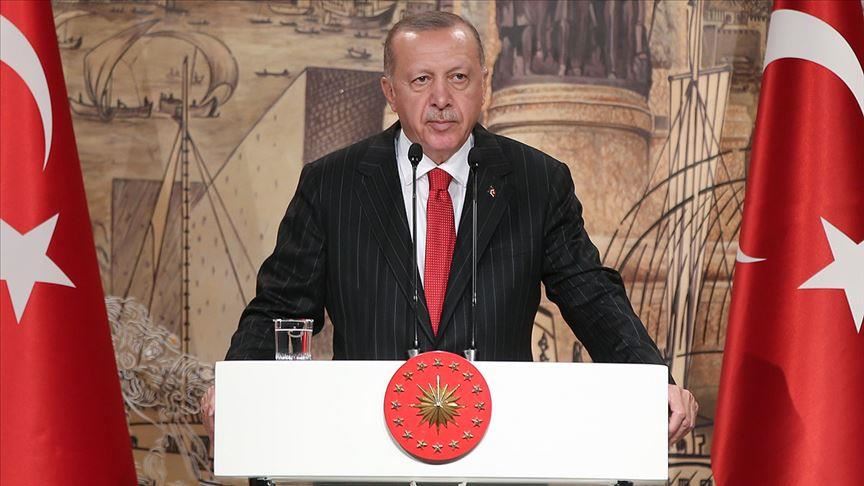 Erdogan: "Mitsotakis told me that the agreement with Libya is illegal. I told him since we are illegal, find a way to solve the problem illegally!"
Recep Tayyip Erdogan announced in an interview with CNN Turk that he would be setting up a headquarters in Libya, while also deploying a lieutenant general and other officials there, alongside some paramilitary organizations.
"The task of our army there (Libya) is to coordinate. They are already conducting the coordination. We will have a headquarters and there will be a lieutenant-general of ours, and they will run the operations there. They are already being dispatched in small portions, but the flow will increase in the next period. We will have different teams as impact forces there. Those will not be within our troops; they will do the work but the coordination will be under the supervision of our army", the Turkish president explained.
Erdogan also addressed Greece's disagreements and objections to Turkey's agreement with Libya on the demarcation of maritime zones of responsibility.
"This agreement thwarted the plan of the Greek-Cypriot duet to trap Turkey in the Mediterranean. At the NATO Summit me and my team had a 1.5-hour long talk with the Greek Prime Minister and his delegation. He told us that "what you are doing is illegal". I told him "if it is illegal, go on and take illegal actions; solve the problem this way". But we have agreed with one state. Meanwhile, you are collaborating with Haftar, who is not recognized and is an instigator of a coup d'etat", he stressed. /ibna