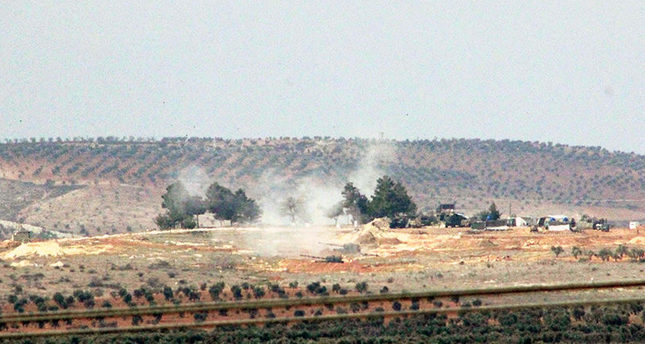 Ankara, February 16, 2016/Independent Balkan News Agency
By Manolis Kostidis
İlnur Çevik – Daily Sabah
The PYD had become overconfident, expecting big brother United States to rally to their support in case they were hit by Turkey. Yet the PYD stepped out of line. They did not fight DAESH but instead they started following their own plan to grab all of northern Syria and turn it into a Kurdish enclave.
So in the end they made the fatal mistake of being overconfident as they tried to harass our border units. Thus Turkey started shelling YPG positions across the border in Azaz and the nearby air base, which the Syrian Kurds tried to occupy.
Prime Minister Ahmet Davutoğlu was very clear when he said that the PYD and its YPG sidekicks are expected to keep out of Azaz, keep out of the air base and also stop trying to sever Turkey's humanitarian aid route to Aleppo.
Turkey will continue bombing the PYD. If they fail to get the message then Turkey will resort to other means that will include the intervention of an Islamic force that will include Saudi troops as well as forces from other Islamic states.
Etyen Mahçupyan – Daily Sabah
The Turkish army's shelling of the Democratic Union Party (PYD) positions might have confused some people. After all, it was a completely unexpected situation. All in all, Turkey should not be expected to venture into highly risky and unpredictable actions.
Peace and resolution in Syria can only be introduced by bringing the Syrian opposition to the table. As the PYD continues to act aggressively and plans to invade more territory, the opposition will not accept the current de facto situation and peace will not be introduced. For this reason, Turkey's latest intervention was a benign move for those working for a resolution.
Restricting all kinds of aggressors continues to set a minimal prerequisite for peace in Syria. Turkey is throwing its weight around in this direction. Its latest intervention is not an invitation to war, but rather creates a possibility for peace.