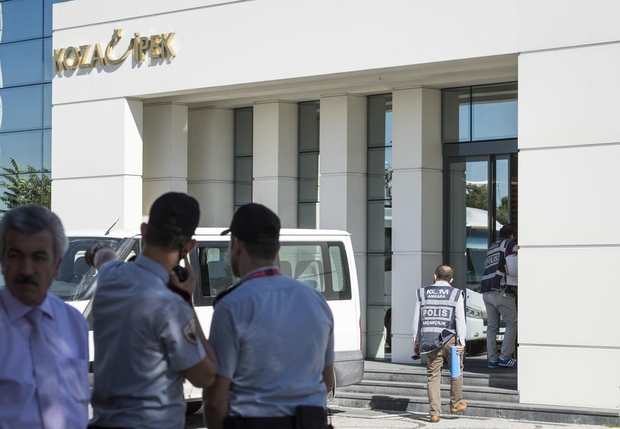 Ankara, October 28, 2015/Independent Balkan News Agency
The assets of IPEK-KOZA Group was confiscated and was placed under supervision
Opposition speaks of a flagrant intervention to the freedom of the Press
By Manolis Kostidis
Public opinion in Turkey is deeply concerned after the state control imposed on two television channels affiliated with the opposition and have ties with the Islamic Movement of Fethullah Gülen.
Turkish police invaded violently to the offices of television networks Bugün TV and Kanaltürk in Istanbul, since one day earlier, the parent company of the two networks had been put under guardianship on charges that "finances" "recruits" and "propagates" in favour of Imam Gulen, who since 2013 has been in dispute with Erdogan. By decision of the Turkish Security Council, the Islamic Movement of Gulen is considered a "terrorist organisation".
The Police, along with the new commissioners of the Group, appointed by the justice, entered the central control room of the two television networks, despite the resistance of one of the editors.
The Turkish newspaper Hürriyet warns that the way the government and justice functions does not help instill confidence for entrepreneurship, while emphasises that it is wrong with a decision of a judge for somebody to lose his entire fortune, when the final verdict of the relations of Ipek Group with Gülen's Movement is still pending.
Members of the opposition point out that the commissioners appointed for the operation of Ipek-Koza Group, as well as the two media, are former executives of the pro-government Group Sabah-ATV and members of the AKP.
An AKP MP has warned that further legal actions will be taken against the media affiliated with the opposition, after the elections of November 1, including the nationalist newspaper Sözcü.