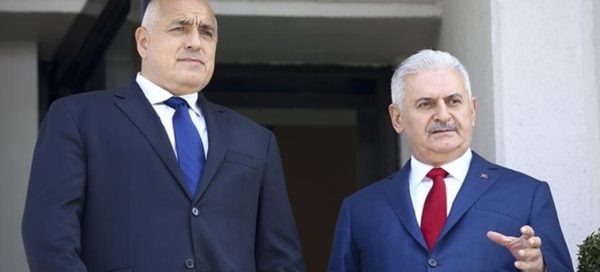 In talks in Ankara on June 13, Turkish prime minister Binali Yıldırım thanked his Bulgarian counterpart Boiko Borissov for his country's strong support during the 2016 attempted coup in Turkey.
Borissov arrived in the Turkish capital earlier, for talks with Yıldırım that were to be followed later by a meeting with Turkish president Recep Tayyip Erdoğan.
At his meeting with Erdoğan, Borissov would be accompanied by Vezhdi Rashidov, head of the Bulgarian National Assembly's culture and media committee. The talks were scheduled to last for an hour.
On the agenda during Borissov's visit are migration and refugee issues, terrorist threats to the Balkans from Daesh – the terrorist and organised crime group that calls itself the "Islamic State" and relations between Ankara and the EU./IBNA
Read the full article at The Sofia Globe