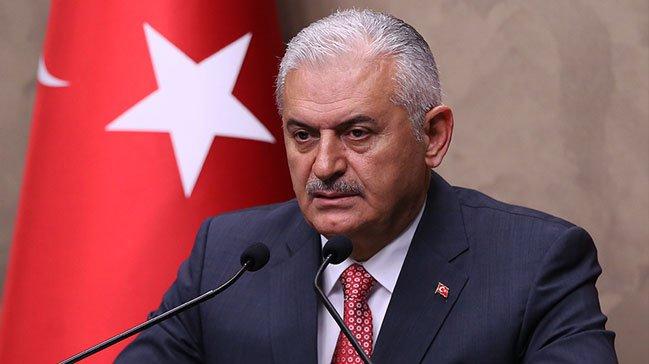 "Russia is everywhere", says Hurriyet
The Prime Minister of Turkey Binali Yildirim will visit Moscow on December 5-6 and will meet with his Russian counterpart Dmitry Medvedev. This visit is considered another important step in the effort to improve Turkey-Russia relations. The personal contacts and agreements between Vladimir Putin and Recep Tayyip Erdogan have already left behind the bad days in bilateral relations, when the Turkish military in November 2015 had shot down a Russian warplane in the Syrian-Turkish border.
The newspaper Hürriyet  says in its front page title: "Putin on our right and on our left" and says Moscow increases its sphere of influence in the Turkey region. According to the report, Russia has already concluded a military agreement with Armenia, while with Iran it is preparing to sign a purchase of weapons worth USD 10 billion. At the same time, according to Hürriyet, in Bulgaria came to power a government that wants to have good relations with Russia. The presence of Moscow in Syria is given.
Erdogan with Putin already announced and signed the agreement for the construction of the gas pipeline Turkish Stream, which will transport Russian gas to Turkey and from there to Greece and Europe via the Black Sea. At the same time, the two sides have agreed to start again the construction of the nuclear power plant in Akkuyu, in southern Turkey, by Russian companies – a project worth USD 22 billion./IBNA