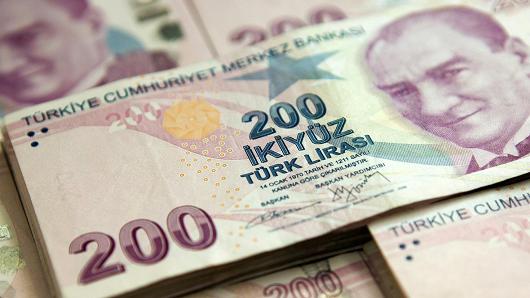 Ankara, May 4, 2015/ Independent Balkan News Agency
Turkish Prime Minister Ahmet Davutoğlu has accused the main opposition of resorting to "populism" with ambitious electoral promises, while the Republican People's Party (CHP) chairman Kemal Kılıçdaroğlu slammed the government for "unconscientious growth."
"Elections have a strong influence on economy. Governments may take the risk of practicising 'elections economy' and the opposition may take the risk of extremely populist promises," Davutoğlu told during the 71st general assembly of the Union of Chambers and Commodity Exchanges of Turkey (TOBB) in Ankara on May 2.
Davutoğlu focused his criticism against the CHP's promise to raise the minimum wage, while vowing that the government would not respond by hiking up public spendings before the elections to attract votes.
Kılıçdaroğlu who took to the rostrum after Davutoğlu, on the other hand, began his address by criticizing Turkey's PM for leaving immediately after he finished his speech, citing today's planned election rallies.
"He asked me about our economic project, but left without listening to me. I promise to send him our electoral manifesto, though," Kılıçdaroğlu said.
Announced on April 19, the CHP's manifesto under the title of "A Livable Turkey" outlines a strategy to address the problems of the country's 17 million poor people and prioritize turning the country into a first-class democracy. It has ambitious spending promises, including a raised minimum wage and extra bonuses for pensioners.
Kılıçdaroğlu stressed on May 2 that the current problems about Turkey's economy are related to "democracy deficiency."
"Our democracy is a hybrid democracy," Kılıçdaroğlu said. "Under the CHP's rule, we will do everything needed to achieve a first-class democracy, which will bring a first-class economy," he added, arguing that Turkey's economic achievements in the past decade were the result of an "unconscientious growth" that favored a limited number of people.
Source: Journal of Turkish Weekly