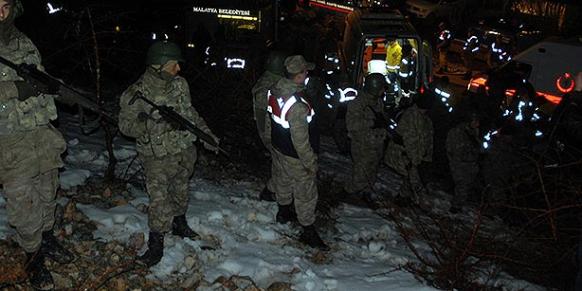 Ankara, February 25, 2015/ Independent Balkan News Agency
Review Hari Stefanatos
Two turkish military RF-4E lost contact during a reconnaissance mission over the country's Malatya province. Four pilots were found dead on Tuesday in the wreckage of the two aircrafts, said Interior Minister Efkan Ala.
Turkish President expressed his condolences to the families of the pilots in a letter: "The bad news has given us a deep sorrow". The President also contacted Turkey's Chief of the General Staff, General Necdet Ozel, in order to get information and express his condolences to the Turkish Army.
Turkish Parliament Speaker Cemil Cicek also has sent a letter of condolence to the Chief of Air Staff, General Akin Ozturk.
Rescue teams as well as fire crew, ambulances and gendarmerie were sent to the scene of the crash immediately after local people reported explosions, but were unable to reach the site due to heavy fog.
(Source: Anadolu)