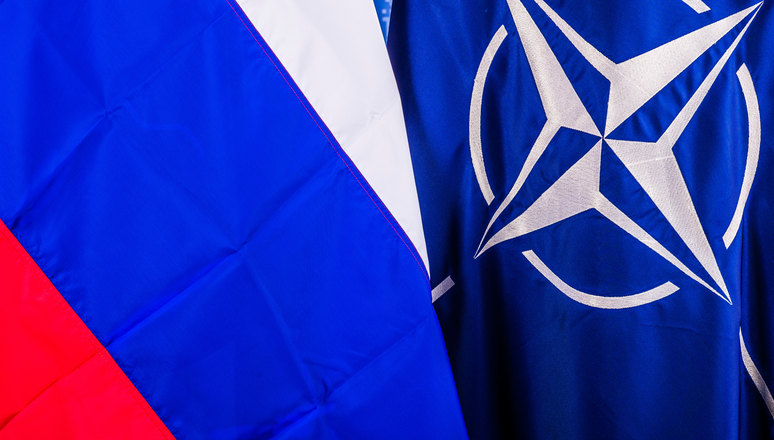 A whopping majority of Turkish people do not trust NATO, according to a recent survey conducted ahead of the bloc's upcoming summit in Brussels. The poll was conducted with 2,477 participants between June 7-8 by Areda Survey.
Some 90.3% of the participants believe NATO would not stand beside Turkey in case of a potential dispute, while 51.7% said they believe the bloc exploits Turkey for its own interests.
In response to a question about whether they think NATO protects Turkey's interests, 84.6% said no, while 15.4% said yes.
Meanwhile, 55.7% said they do not trust NATO at all in terms of standing beside it in case of an invasion of Turkey.
Turkey joined the military alliance of 29 North American and European countries in 1952.
In another poll conducted by Areda Survey between June 1-3 with the participation of 2,100 people showed that 78.9% of participants prefer Russia as Turkey's main partner in foreign policy and international relations if the alternative option is the U.S.
While 35.5% of participants described the U.S. as "unreliable," 18.3% labeled the U.S. as a "strategic partner." On the other hand, 58.2% of participants described Russia as a "strategic partner."
Respondents seemed evenly split in terms of either country being seen as having hostile relations, with 11.4% of participants saying that bilateral relations between Turkey and Russia are "hostile" compared to 12.4% when considering the U.S.
In the survey, the participants also answered "yes" with a rate of 64.1% to the question "Do you think Turkey should cooperate with Russia while conducting its foreign policy?"
When asked in the survey, "Do you think Turkey should cooperate with the U.S. while conducting its foreign policy?" 73.2% of the citizens said "no."
If you were to choose between the U.S. and Russia in the question "Which country would you like Turkey to develop more relations with?" 78.9% chose Russia.
Some 50.2% of the participants in the study were men and 49.8% were women./ibna