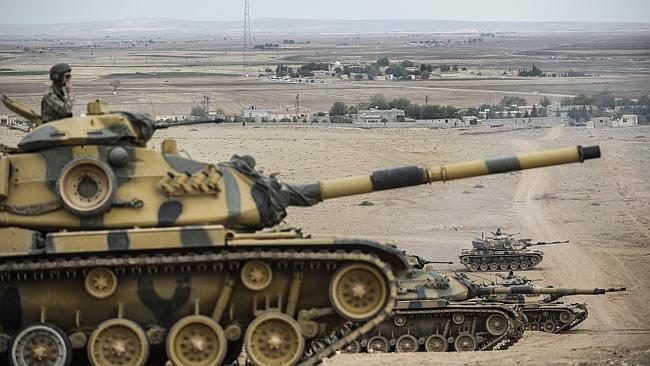 By Manolis Kostidis – Ankara
The Turkish Parliament with 298 votes in favor and 98 against gave its authorization to the Davutoglu government for a military intervention in foreign soil, as well as for the passage of foreign troops through turkish territory.
The Republican People's Party (CHP) and the pro-Kurdish Party HDP voted against the authorization request.
Late in the evening, there was a national security meeting chaired by Erdogan, with the participation of Davutoglu, the Chief of the General Staff of the Turkish Armed Forces Necdet Ozel, as well as the head of MIT Hakan Fidan.