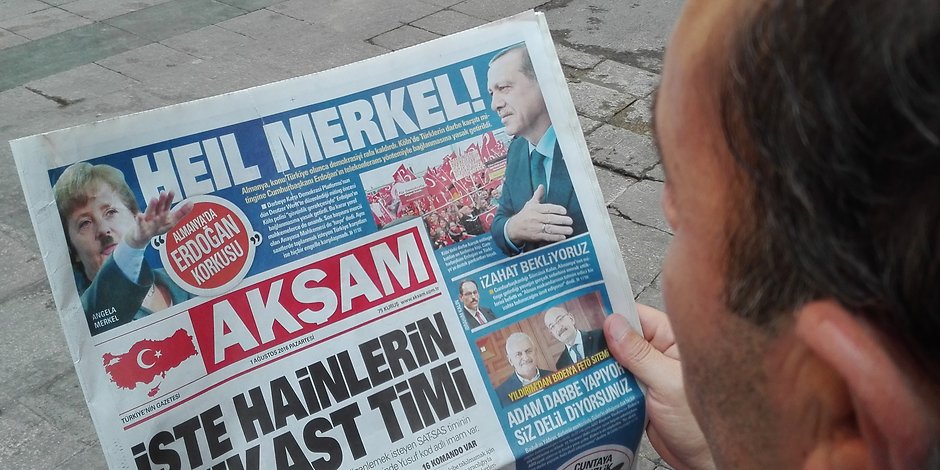 http://www.gazetemanset.com/aksam-gazetesi/05-eylul-2017
The tension in German-Turkish has caused hard press reports in the Turkish press. The current publication of the pro-government newspaper Aksam is titled "the Nazi Remnants", depicting Angela Merkel with a Hitler-like mustache! The newspaper reports that the EU has been added to the anti-Turkish rhetoric of the two candidates, who claimed that it is impossible for Turkey to join the EU.
The title gives food for thought as the headlines of pro-government newspapers are usually controlled and do not go for print without being reviewed by senior Turkish government officials first.
http://www.gazetemanset.com/gunes-gazetesi/05-eylul-2017
The Gunes newspaper has the title of what is that fear? and reports that from the 97 minutes of the debate between Merkel and Schultz, 60 minutes were devoted to Turkey.
However, the titles of the turkish newspapers refer to Germany, with political analysts talking about a possible disorientation of public opinion. Turkey's Statistical Service for example has just announced today that inflation in August 2017 increased 10.68% compared to the same month of 2016, which is a record for the last decade.
This news is not particularly prominent in turkish publications./IBNA