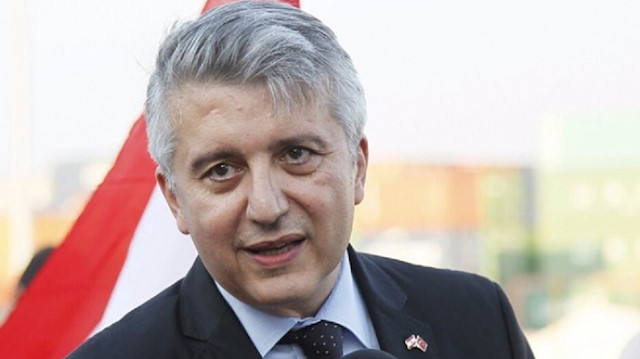 "The Agreement with Libya proved that without Turkey no further steps can be taken in the Eastern Mediterranean"
Director General for Bilateral Political & Maritime-Aviation-Border Affairs Cagatay Erciyes provided a briefing for the Turkish Parliament's Diplomatic Missions.
Erciyes said Turkey's Agreement with Libya is the second Ankara has signed on the Eastern Mediterranean, while stressing that "we have set up with Libya an Exclusive Economic Zone and a Continental Shelf, with an 18.6-mile border".
This constitutes an important agreement and must be approved first. Some countries claim it is illegal. The rule of international law is to have a fair distribution. That is how it was done here. Because in international law, contrary to the claims of the Greeks and the Greek-Cypriots, the islands do not automatically create a Continental Shelf and an Exclusive Economic Zone. The specification, the length of the coastline and their geographical location shall be taken into consideration during the establishment process. Both court rulings, as well as the bilateral agreements do not grant a maritime area of responsibility to the islands. Turkey, with equitable distribution, has reached an agreement with Libya. That is why it is important for this agreement to be approved by us and by Libya and be immediately declared to the United Nations.
Erciyes, after adding that Turkey is ready to talk to all the countries in the Eastern Mediterranean region "except for the Greek-Cypriot side, since there is the Cyprus issue in the middle", went on to state that "we will not sit at the table unless the Turkish-Cypriots are there". He revealed that "this Agreement proves that without Turkey, which has the largest coastline in the Eastern Mediterranean, no further steps can be taken in the region". /ibna