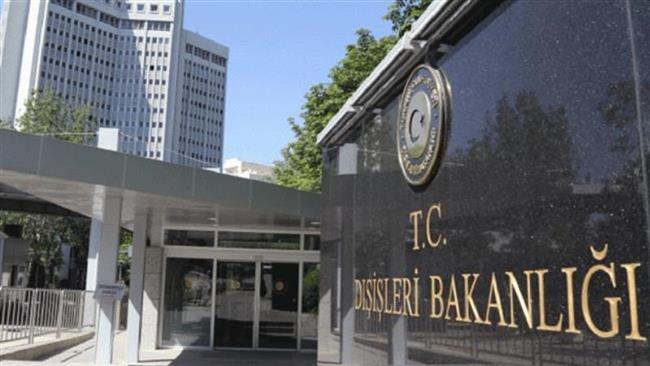 Serious problems are being created at the Turkish Foreign Ministry after the dismissal of a number of diplomats.
According to the Turkish Foreign Minister, Mevlut Cavusoglu, as of 15 July and until the beginning of 2017, 358 diplomats were dismissed after allegations of connections with Fethullah Gulen's Islamic Hizmet movement, which the Turkish government believes is responsible for the attempted coup against Erdogan.
The Turkish newspaper Hürriyet reports that 1200 diplomats worked at the Turkish Ministry and the removal of this number of diplomats, shows that almost 30% of the staff which makes up Turkish diplomacy have been removed from their duties.
The same newspaper says that members of the Gülen movement are deemed to have been recruited during Ahmet Davutoglu's term in office as many diplomats entered the ministry as graduates of the College of Fatih, which is considered to be one of the major schools of the Hizmet movement.
Up until Davutoglu's term graduates from the Civil and International Studies schools at Ankara University, were the favourites for taking on important positions in the Ministry of Foreign Affairs./IBNA