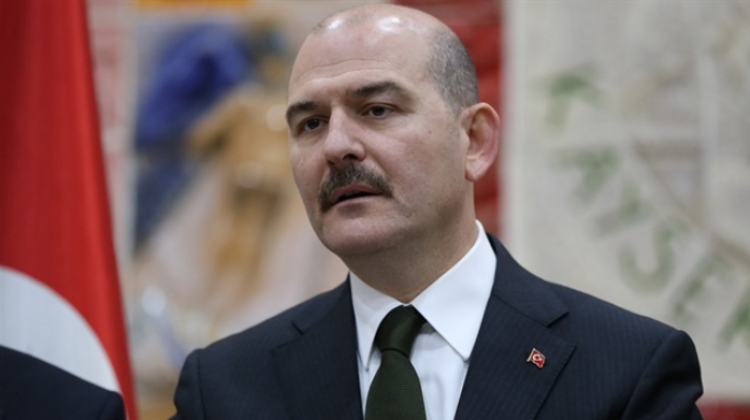 The statements by the Turkish Minister of Internal Affairs Suleyman Soylu regarding the possibility of a major earthquake measuring 7.5 on the Richter scale hitting Turkey caused great fear. In Turkey, where 41 people died following the 6.8-magnitude earthquake while 76 buildings have been completely destroyed, reports of a major earthquake in the city of 18 million residents have raised skepticism.
Speaking to CNN Turk, Soylu said "We expect an earthquake of 7.5 on the Richter scale. The expected earthquake is of a 7.5-magnitude. Therefore, we are preparing for that scenario".
Indeed, seismologists have repeatedly raised the issue of a major earthquake hitting Istanbul within a period of 25 years. However, the Turkish Minister also referred to detailed scenarios for the preparation of the Turkish Government and the civil protection of the country in the event that important historical monuments collapse!
"If the earthquake hits, we are working on what will happen to all the exhibits at the Topkapi Palace Museum. If the whole palace collapses, we will transport them and will keep them protected in safety", Soylu added.
In Elazig, however, the rescue teams' investigations finally came to an end, as the remains of a man and a woman were found underneath the wreckage, where until the last minute there was hope that they would be found alive. More than 100 people remain in hospital, with 13 of them in serious condition.
Authorities are now focusing on repairing the damage but also on housing people the residencies of which have either collapsed or have suffered significant damage.
Camps have been set up across the city to accommodate those who have nowhere to stay. Turkey's Civil Protection Agency has announced that 20,000 tents have been sent to Elazig. The impression, however, is that many amongst the earthquake-stricken are also refugees from Syria who had settled in the city to be rescued from the civil war in their home country, and are now forced to live in tents once again. According to the authorities, more than 15,000 people have found refuge in schools and sports centers and more than 5,000 tents have been set up in the city to house earthquake victims.
The biggest difficulty, however, remains the cold, as the temperature fell to -10 degrees Celsius in the evening.
Turkey's Environment Minister Murat Kurum has announced that authorities have already begun demolishing 22 inhabitable buildings in Elazig. He promised to build about 2,000 new residencies, a project expected to be completed by the end of 2020. /ibna