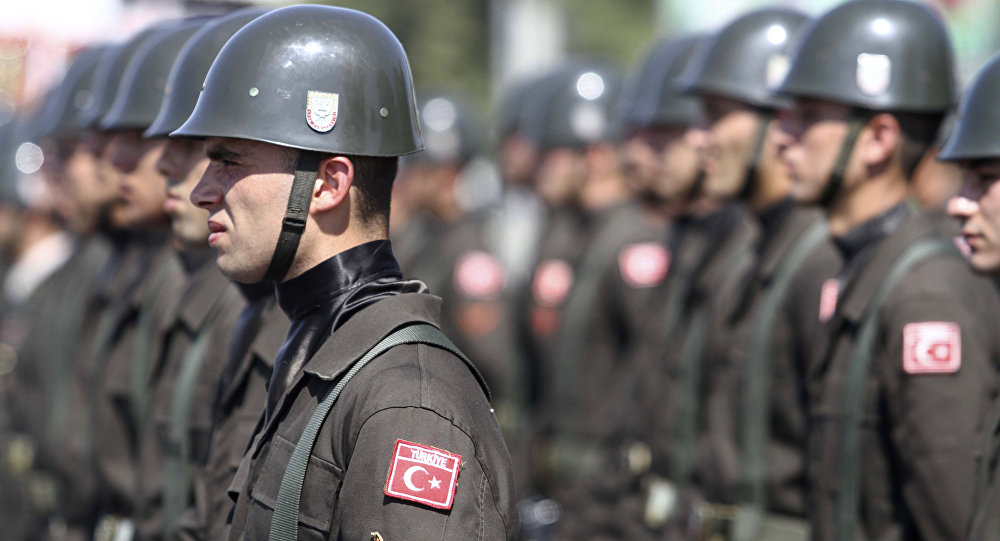 Television host laid off for saying he will vote "NO" in the referendum
The number of Turkish military officers serving abroad and seek asylum in European countries continues to grow. Fearful of being tried in Turkey on charges of having affiliations with the Islamic order Hizmet of Imam Fethullah Gulen.
According to Turkish media, 86 officers of the Turkish Armed Forces serving in NATO in Brussels did not obey the command to return to the country and are reportedly seeking asylum from the Belgian authorities. The Turkish authorities are preparing to demand their extradition to Turkey.
A similar situation exists in the Netherlands, with a group of officers remaining in Amsterdam and requesting asylum.
Forty Turkish officers have already sought asylum from the German authorities, with Ankara demanding their extradition from Berlin. However, in her recent visit to Ankara, Angela Merkel made it clear that the judiciary is independent and essentially closed the door to Erdogan's demand for the extradition of the officers to Turkey.
Moreover, the 98 students of the Turkish Military Aviation School who were charged with involvement in the coup attempt were released. Prosecutors felt that they had no direct connection with the coup and the Islamic order of Gulen. Only two officers of the Aviation School are still in prison and will be tried in the coming months. At the same time, 52 more officers are being accused of being involved in the planning of the coup attempt, as they were using the communication system By Lock, which according to Turkish prosecutors is proof of affiliation with the Islamic order Hizmet.
Fired for saying "NO"
The television network Kanal D announced the dismissal of the host of its morning news program İrfan Degirmenci. The Turkish host a few days ago in the show had stated that he would vote "NO" in the referendum to be held on April 16 for the reform of the Constitution. Erdogan and the Justice and Development Party (AKP) support "YES". The television network, which is owned by the Dogan group that controls the newspaper Hürriyet, announced that the host was laid off because of the principles of the group, which asks from its journalists not to influence voters.
However, a few days ago, the columnist of Hürriyet, Fatih Cekirge, in one of his articles had stated that would vote "YES". He still retains his job. In the social networks, thousands of messages accuse the administration of the Dogan group for that decision and argue that they are backing down to the government's pressures./IBNA