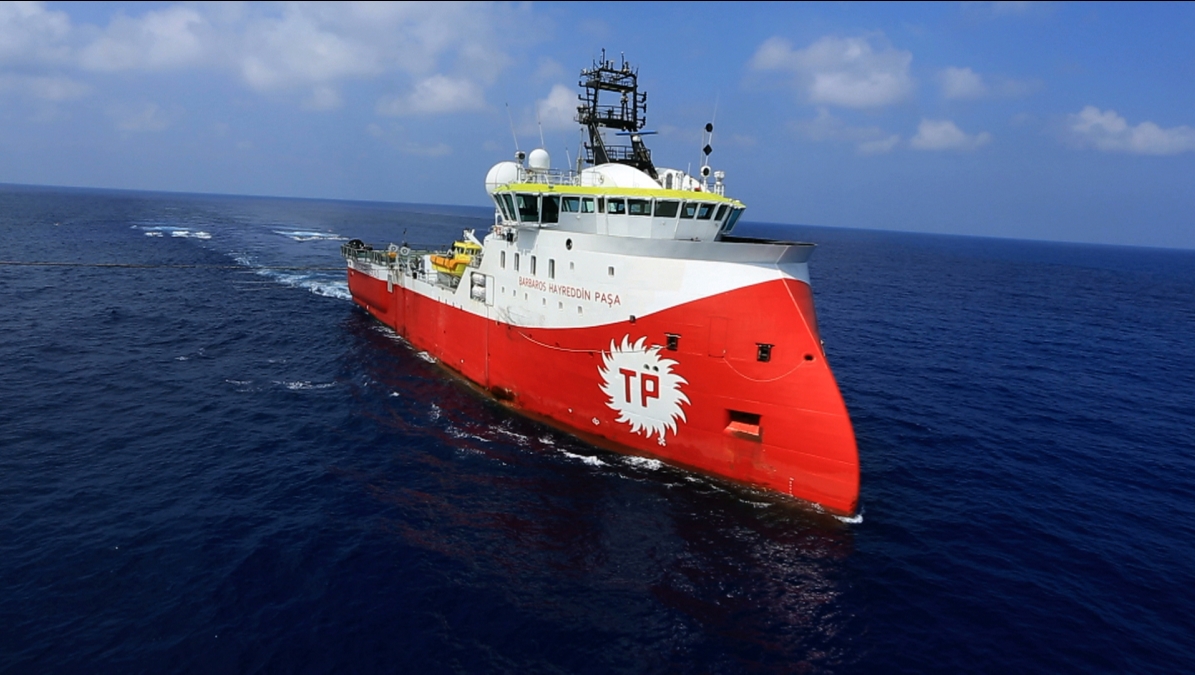 State-run Anadolu news agency of Turkey is reporting that a short while ago, the Turkish Navy officials prevented a frigate of the Greek Navy in the Eastern Mediterranean from harassing Turkish research vessel Barbaros Hayreddin Pasa, that onducting research in the Eastern Mediterranean and was followed by the Greek vessel. 
CNN TURK reports that the Turkish Navy is sending aid to the region, and Turkey's Foreign Ministry is calling on Greece not cross the limits. At the moment, besides the Greek frigate, two Turkish frigates are sailing there, accompany the research boat, while Turkish naval presence may increase further.
However, sources from the Hellenic National Defence General Staff refute the incident and point out that Turkish media maintain the tension, as they cannot accept that the area is part of Greece.
Practically, every time Barbaros Hayreddin Pasa attempts to reach part of the marine area that is on the Greek continental shelf, frigate "Nikiforos Fokas" announces a relevant message in order to prevent the vessel being approached…. / ΙΒΝΑ