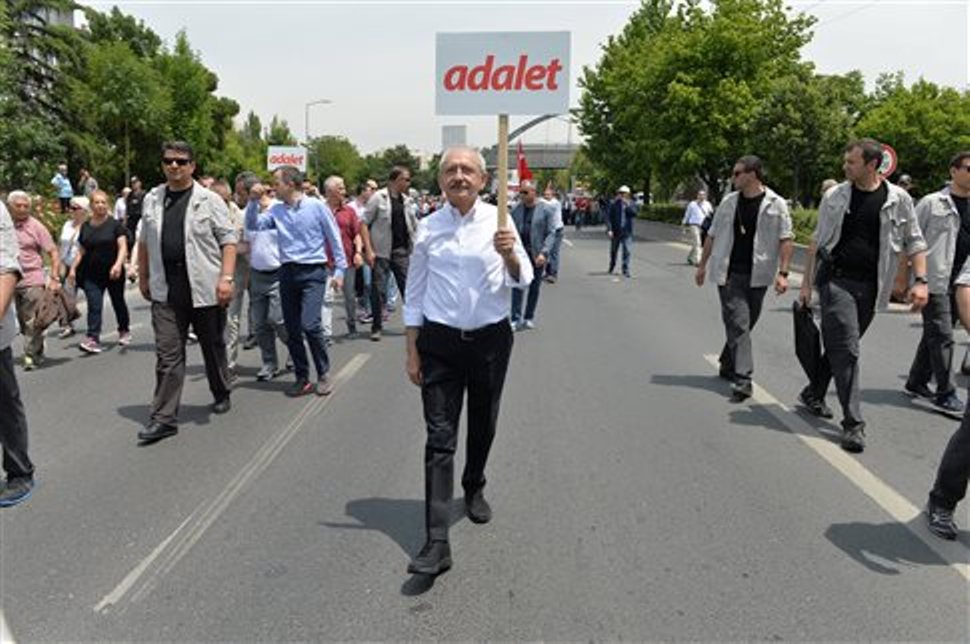 Kemal Kilicdaroglu, the 69-year-old main opposition Republican People's Party (CHP)leader, has commenced a 450 km march from Ankara to Istanbul on June 15 in protest for the arrest of CHP deputy Enis Berberoğlu. The protet march is expected to continue for 28 days.
He and his party members but also thousands of Turks took the decision to carry out this demonstration that began in Ankara and will come to an end in the Maltepe prison in Istanbul, in protest of the 25-year prison sentence imposed on CHP MP Enis Berberoglu.
The MP, who was once the Editor in Chief of the turkish newspaper Hurriyet, is accused of being a secret agent who leaked top secret state information. In particular, he is accused of giving all the information to the Cumhuriyet newspaper for the disclosure of the arms shipment to Syrian Islamists.
Kilicdaroglu and CHP voters hold billboards and banners with the word justice on them, while he stated that "the knife has now reached the bone, enough is enough. We do not want to live in a country where there is no democracy. Like any free country, a civilised country, we want to live in our country in peace. "
Kilicdaroglu may now protest against Berberoglu's arrest, but political opponents accuse him of not doing anything when the eleven MPs of the pro-Kurdish HDP party were arrested among them party chairman Selahattin Demirtas./IBNA