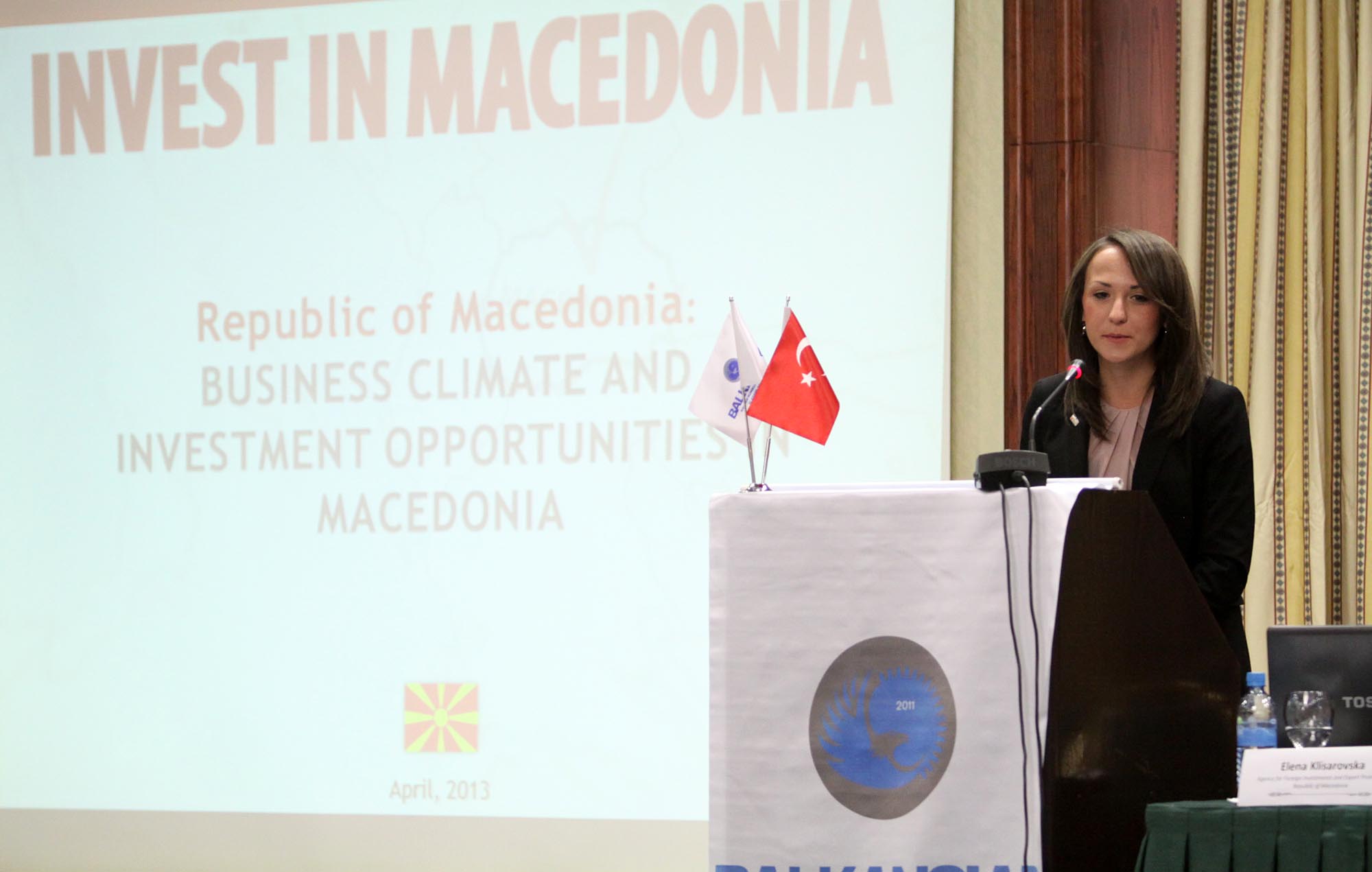 Skopje, 16 April 2013
The number of Turkish investments in FYR Macedonia has increased, but businessmen from both countries agree on even more intensive cooperation, said participants at the FYR Macedonia – Turkey Forum taking place in Skopje.
Turkey sees FYROM as a safe state for investments with excellent conditions and in close proximity to European countries as its main advantage.
"To us, FYROM is very important. We are here to find areas for cooperation because we want to continue investing," said Naxhi Shaki, Head of Industrialists Association from Bursa.
Tourism, agriculture, food industry, textiles and construction are more attractive to Turkish investors.
"Powerful companies from Turkey, including 'Sutash' have come to Macedonia. In the future we expect even more Turkish investments," stated the Minister representing the Turkish minority in FYROM, Hadi Nezir.
According to him, the government created a favorable climate for attracting foreign investments and Turkish companies liked it, which brought about the increase of interest in FYROM.
Turkey stands in 10th place regarding general exchange with FYROM for 2012. The exchange for last year was 390 million USD or 6.2 percent less that 2011, when the exchange reached 417 million USD. Business aims at increasing this amount rapidly.
The Forum is organized by the Economic Chamber on the occasion of the visit of Delegation of 20 Turkish companies, members of the Balkans Association of Industrialists and Businessmen as well as businessmen from Rumelia, Turkish Republic. /ibna/