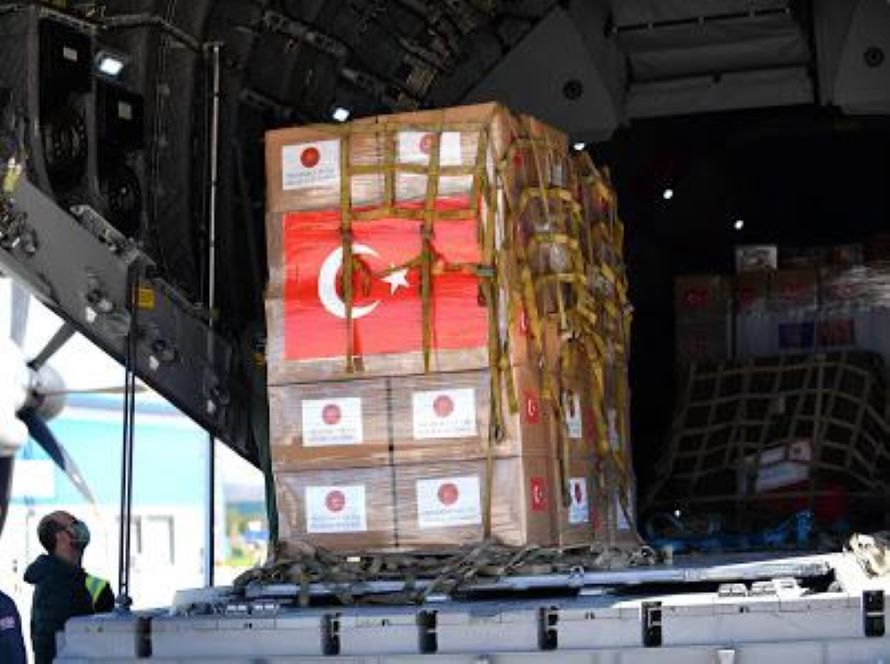 A Turkish Air Force transport aircraft carrying medical supplies landed at Skopje International Airport on Wednesday afternoon, as part of the aid provided by the Turkish Republic to the Balkan countries.
The medical supplies that arrived in North Macedonia comprise 50,000 medical masks, 1,000 items of protective clothing, and 1,000 diagnostic tests.
The Turkish plane was welcomed by Foreign Minister Nikola Dimitrov, who stressed that a helping hand between the countries gave hope that together "we will overcome the challenges faster".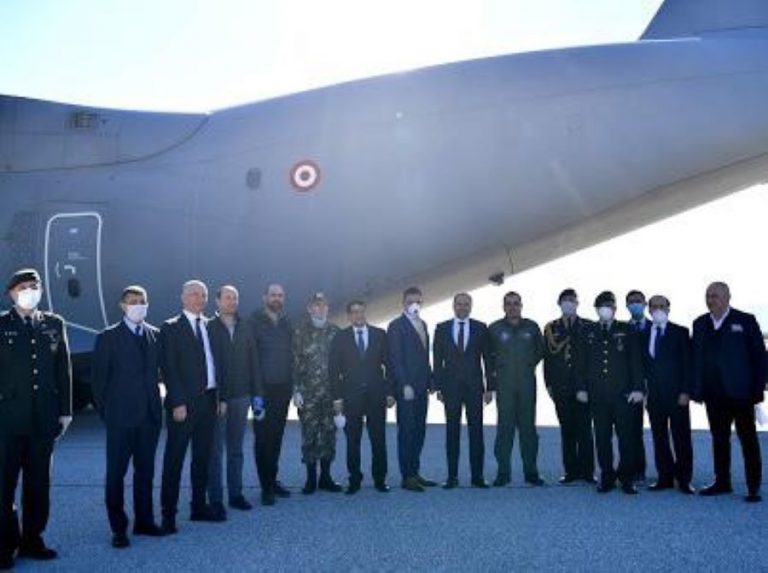 "The coronavirus epidemic has become a global threat. We are witnessing tragic times and we are in need of global cooperation on a daily basis against this international threat. Leadership and international solidarity are especially important these days. With this in mind, the Turkish Republic is sending medical supplies around the world to combat the epidemic. Of course, our peoples have lived together for centuries in the Balkans and "Macedonia", which is located in the heart of the Balkans and always holds a special place in the heart of Turkey and the Turkish people. We respect the ideals of brotherhood and friendship and everything that aligns with this spirit", said Hasan Sekizkok, Turkey's ambassador to North Macedonia.
He stated that the medical equipment arriving in Skopje also bore love, friendship and greetings from Turkish President Recep Tayyip Erdogan and the Turkish people, adding that he was looking to contribute to the healing of the "wounds of the Macedonian people".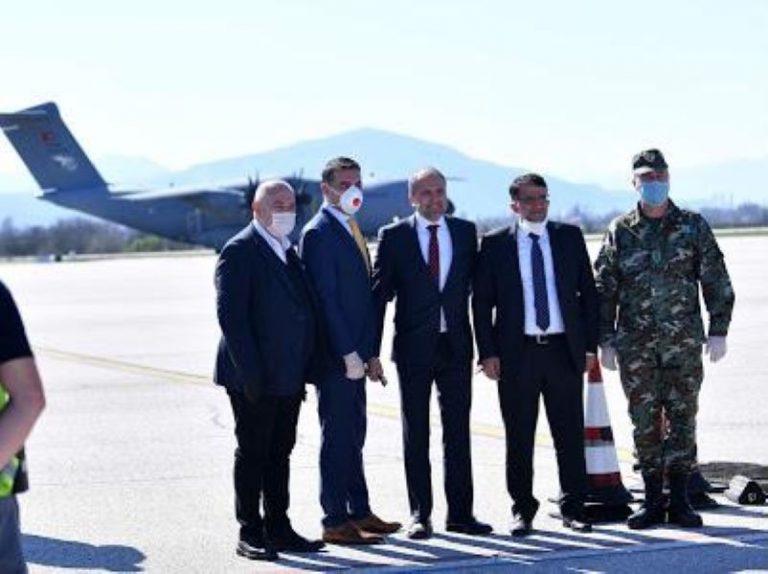 North Macedonian Foreign Minister Nikola Dimitrov took to Twitter and posted: "Our gratitude to the Presidency and Mevlut Cavusoglu of our friend and ally Turkey, for the assistance provided in our efforts to face and overcome COVID-19. A verse of Rumi also arrived: 'There is hope after despair and many suns after darkness'. Our friend Turkey, thank you!", he concludes in his post. /ibna