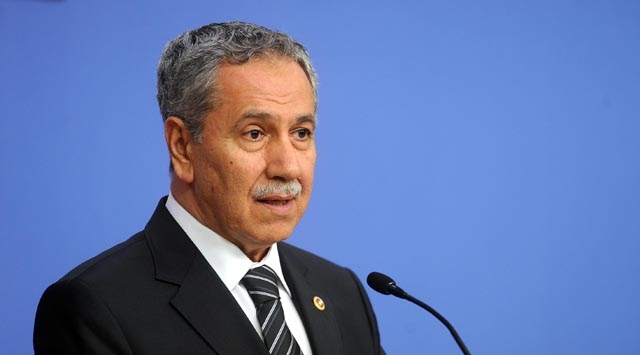 Ankara, February 3, 2015/ Independent Balkan News Agency
Review Hari Stefanatos
Turkish Deputy Prime Minister, Bulent Arinc, said on Monday that the government works towards establishing fund and supervising projects, in order to transform the Gulen-run schools abroad into civil foundations, whose operation will be depended on donations and partial financial support from the state.
The leader of the Hizmet movement is imam Fethullah Gulen, who is accused of trying to topple the Erdogan government through what has been dubbed by current President and PM at the time as the "parallel state", an alleged group of Turkish bureaucrats and senior officials embedded in the country's institutions, including the judiciary and the police.
"The system we will set up will definitely be a foundation and will operate on a volunteer basis," Arinc said during a press conference held after a Cabinet meeting in Ankara, adding that Turkey will follow the example of Yunus Emre Institutes in the country, which conducts cultural, artistic and scientific activities abroad through its Turkish cultural centers.
"We must be open and transparent as a government and we are dwelling on the means to do it in line with the principles of a law state," he said, stressing that the project is not missionary work but is an act of education and cultural diplomacy.
"A foundation with civil formation as 70 percent and the other 30 percent as public support is possible," Arinc added, revealing that the name of the foundation will be revealed by the Education minister in the folllowing days.
What Arinc failed to clarify, however, is how the Turkish government plans to enforce the proposed idea.
(Source: Anadolu)