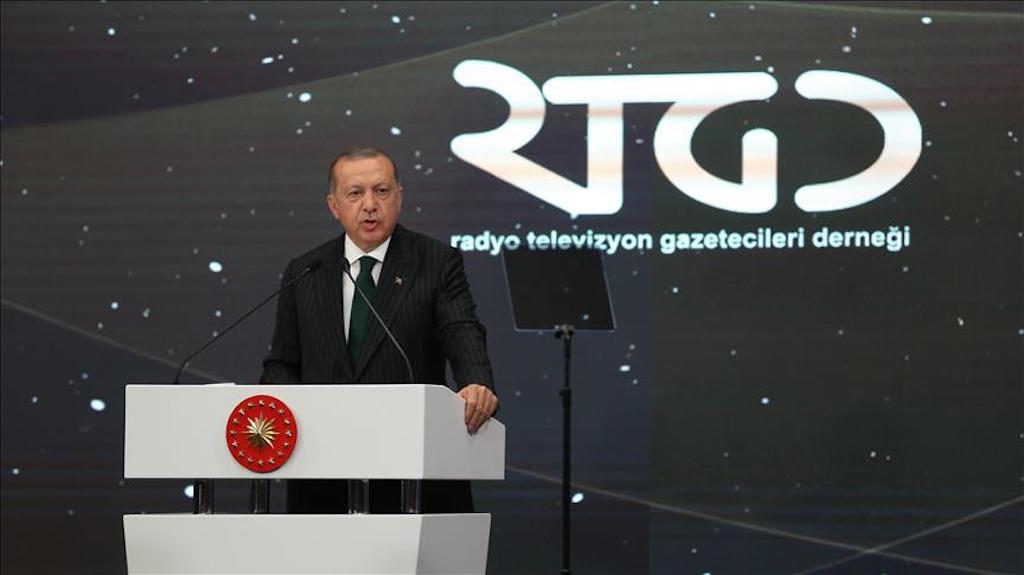 Speaking at the Media Oscars award ceremony held by the Broadcast Journalists Association, on Wednesday, Turkish president Recep Tayyip Erdogan talked about the disfunctional economic system explicitly, underlying his government is aware of the problems and has got down to work to resolve them.
"It is obvious that there are structural economic problems that need to be resolved. We are already aware of them and working on the solution. Our infrastructure is strong enough to overcome these problems", Turkey's head noted.
Erdogan also referred to the pressure put on Ankara by Washington that has sparked worries across global currency markets -Argentina was immediately affected by the latest Turkish Lira crisis after the latter plummeted to historic lows.
"They want to put pressure on us by using the economy", he added, clarifying that "It is impossible for us to step back with such threats", (U.S. sanction threats against them).
Daily Sabah wrote: "The Turkish president said that the structural problems alone could not be enough reason for the current problems in the country's economy, stating: 'Some people do not shy away from admitting that they are trying to corner Turkey'."…. / IBNA
Main Photo: The Turkish president, addresses the audience at the Media Oscars award ceremony held by the Broadcast Journalists Association, August 29, 2018