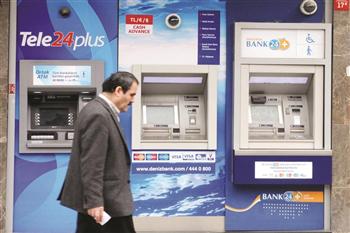 Turkish government is set to introduce a new scheme that tasks Turkey's banking watchdog BDDK to regulate banking fees and commisions, which have been slammed by consumers
The Turkish government has adopted a new approach to banking fees and commissions, Customs and Trade Minister Hayati Yazıcı said yesterday.
"Hereafter the Banking Regulation and Supervision Agency (BDDK) will set the noninterest revenues of the banks. Regarding credit card fees there will be a free plain card for the banking consumers who want neither partial payment nor points. Others will pay card fees," Yazıcı added.