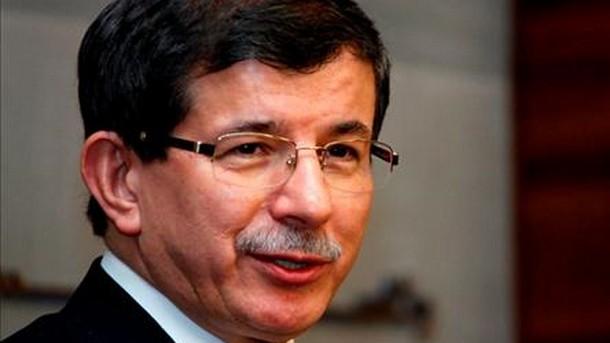 By Clive Leviev-Sawyer
Turkish foreign minister Ahmet Davutoğlu postponed a scheduled visit to Bulgaria's capital city Sofia on February 6 and 7 so that he could attend the opening ceremony of the Winter Olympic Games in Russia's city of Sochi, the foreign ministry in Ankara said, rejecting Turkish media reports that there were other reasons.
The postponement of the Davutoğlu visit reportedly had been because he would be unable to meet Bulgarian President Rossen Plevneliev in addition to a meeting with his host and counterpart, the Bulgarian foreign minister.
Reports also saw no coincidence in the fact that Bulgaria and Turkey are locked in a dispute about road freight transport transit licences, which has led to long queues at the Bulgarian-Turkish border because of Turkish retaliation against Bulgaria issuing far fewer than the required number of such licences.
But the Turkish foreign ministry said that the reason for the postponement was that Davutoğlu was to accompany Turkish prime minister Recep Tayyip Erdoğan to Sochi. The change to the programme had been co-ordinated with Bulgaria, the foreign ministry in Ankara said.
In Sochi, Erdoğan and Davutoğlu were expected to hold talks with Russian president Vladimir Putin on the sidelines of the Olympic events, reports said.
In Sofia, President Plevneliev's administration also rejected the interpretations in Turkish media on the postponement of the Davutoğlu visit.
The Bulgarian Presidency said that the postponement was because of a "mismatch" in schedules.
There was no link to the situation regarding lorries at the Bulgarian-Turkish border, the statement said.
The visit by Davutoğlu was intended to be in preparation for a forthcoming joint meeting of the cabinets of Bulgaria and Turkey.
Meanwhile, the Turkish association of exporters and fruits and vegetables said that because of the days of dispute causing problems at the Bulgarian-Turkish border, the goods – intended for European countries – were beginning to rot.
Tomatoes, as well as other fruit and vegetables, had fallen in price and so producers were incurring significant financial losses, the association said.
Separately, Turkish media reports alleged that Bulgarian customs officers had started to sell transit permits illegally to Turkish lorry drivers. The reports said that several Turkish truck drivers had said that the going price for such a document on the illegal market was 1600 euro.