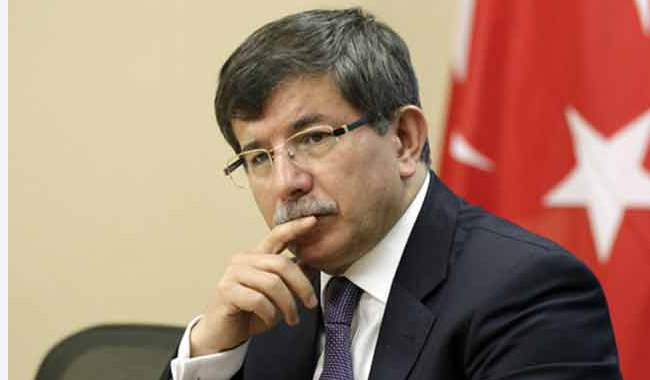 By Clive Leviev – Sawyer of The Sofia Globe
Visiting Sofia on February 27, Turkish foreign minister Ahmet Davutoglu expressed confidence that bilateral trade with Bulgaria – currently at about three billion euro – could reach as high as 10 billion euro.
Davutoglu met his counterpart, as well as the prime minister and president, in a visit previously postponed when head of state Rossen Plevneliev was unavailable on the intended date.
Matters discussed in meetings included border issues against the background of the significant influx of refugees into Bulgaria across the Turkish border in 2013, which is continuing to a lesser degree in 2014.
On this issue, Turkey's interior minister also is due to visit Bulgaria for talks.
Speaking after meeting his counterpart, Davutoglu said that Turkey saw Bulgaria both as a friend and ally.
The two countries share the same perspective, look into the future positively, have made commitments to NATO and are going to expand bilateral dialogue for the sake of peace in the Balkans, Davutoglu said.
Bulgaria, as a member of the European Union, supports Turkey's reform process and Turkey's negotiations towards EU membership, Bulgarian foreign minister Kristian Vigenin said.
Vigenin said that Bulgaria and Turkey had regular dialogue at the highest political levels and the past few months had proven that goodwill led to positive results.
Recent months have seen a number of difficult issues in bilateral relations, from the refugee influx to a dispute over lorry permits that led to blockages and protests at the Bulgarian-Turkish border. Earlier, Sofia and Ankara agreed on coming up with an updated bilateral agreement on the freight truck permit system.
Preparations are ongoing for a Bulgarian-Turkish intergovernmental meeting to take place in Sofia around the middle of this year.
As happened last week during a visit to Sofia by a group of members of the foreign affairs committee of Turkey's parliament, there were attempts on February 27 at protests by far-right ultra-nationalist party Ataka, which attempted to dog Davutoglu's visit and to enter scheduled meetings. MPs for Ataka, at one point, awaited Davutoglu outside the cabinet office holding little posters reading "No to Turkey in the EU", written in Bulgarian.