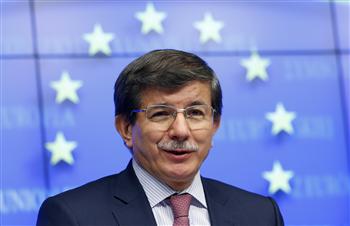 Sevil Küçükkoşum
The Turkish Foreign Minister Ahmet Davutoğlu has reproached his U.S. counterpart over four different statements that have come from Washington criticizing the police crackdown on Turkish protesters.
"These sorts of incidents happen everywhere and they are considered unexceptional. Then why are they regarded extraordinary when happening in Turkey?" Davutoğlu said in response to statements from U.S. Secretary of State John Kerry.
Following the fourth statement from Washington since last week, most recently on Tuesday from Vice President Joe Biden urging Turkey's government to respect the rights of its political opponents, the Turkish foreign minister called his U.S. counterpart by phone on Tuesday to respond to criticism of the police's violent crackdown against anti-government protesters.