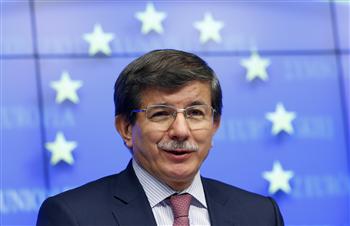 By Sevil Küçükkoşum / Sevim Songün Demirezen
Syria's main opposition group said today it would not take part in proposed U.S.-Russia peace talks, a day after Turkish Foreign Minister Ahmet Davutoğlu participated in their Istanbul meeting.
The Syrian National Coalition (SNC) will not take part in any international conference or any such efforts so long as the militias of Iran and Hezbollah continue their invasion of Syria," the opposition acting chief George Sabra told reporters in Istanbul today, according to Agence France-Presse.
In addition to the question of participation in the proposed Geneva conference, the election of a new president, the agreeing on an interim government and the voting in of new members to join the group were the other main reasons for the gathering in Istanbul.