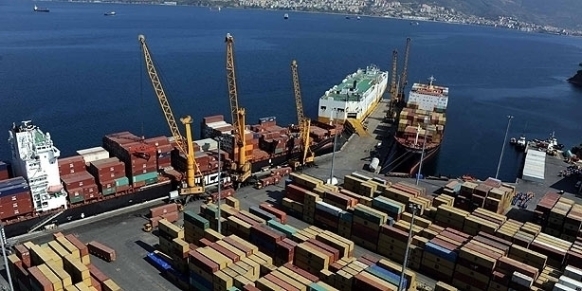 Ankara, February 3, 2015/ Independent Balkan News Agency
Review Haris Stefanatos
The slowing of economic activity in the major economic partners of Turkey resulted in a decline of the country's exports in the first month of 2015, with overall export volume dropping by 9.8% compared to the same period last year, declining from $11.97 billion a year earlier to $10.8 billion according to figures of theTurkish Exporters Assembly.
Turkey's exports to the largest markets have dropped significantly, nalmely in Germany the drop was 12%, Iraq 16%, Italy 3% and the UK 1%.
"We see that problems in our export markets are the main factors which suppress our exports performance. We are located in a region where geopolitical risks are meshed with each other", ALB Securities analyst Enver Erkan said.
"Iraq is an important trade partner as well as Russia. Decline in exports to Iraq, economic problems in Russia and the falling purchasing power of the euro creates a handicap for the Turkish economy".
Given that the EU is the biggest export market of Turkey, with about 40% share, the tumbling euro/dollar rate poses significant risk to the Turkish economy, since 60% of the country's imports is in US dollars, putting Turkey in a disadvantageous spot as the dollar continues to gain over the euro.
(Source: Anadolu)