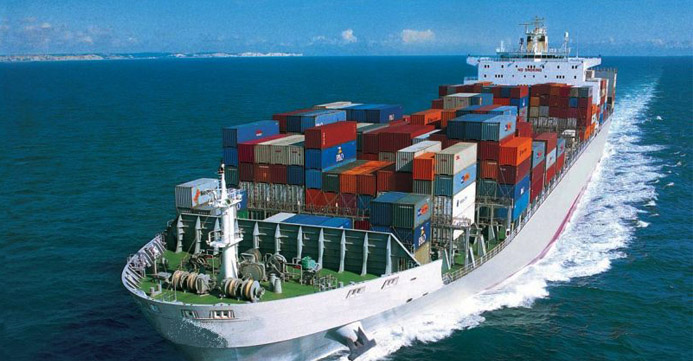 Ankara, December 1, 2015/Independent Balkan News Agency
Turkish exports saw a 10.5 percent decline in November from the same month in the previous year, according to a preliminary report by the Turkish Exporters' Assembly on Tuesday.
Exports fell to $11.43 billion in November. But the volume of Turkish exports remained about the same for the period from last year, according to the assembly.
Total exports were down 8.6 percent to $131.94 billion this year to date, as persisting geopolitical crises in Turkey's neighbors, and weak economic recovery in Europe limited Turkish exporters performance.
Announcing the data to the press, Mehmet Buyukeksi said that the low value of the Euro against the dollar had hurt Turkish exporter revenue.
However, exports to Germany, the EU's largest economy and Turkey's main trading partner, decreased by 4.7 percent to $1.16 billion in November; the automobile industry registered nearly $2 billion in exports for the month, of which the largest part goes to Germany.
But he pointed out that Turkish exports had declined less than those of other regions. The EU28, for example, saw a drop of 12.6 percent in exports for the same period.
Buyukeksi said that the euro is expected to hold at about 1.06 against the dollar through the end of this year, so further decline in value should not be expected.
What's more, the expanded stimulus program that the European Central Bank is expected to announce Thursday will prove a boon to Turkish exporters, as it will help European recover to gain traction.
Turkey is in discussions with the European Commission about upgrading the Customs Union agreement with the country. This too will help Turkish exporters in the future, Buyukeksi said.
After Turkey downed a Russian jet which violated Turkish airspace on Nov. 24, Russian authorities imposed sanctions on some Turkish products, on Turkish business in Russia, and on flights between the two countries.
Buyukeksi said that Russia should not mix trade with politics.
"Limiting trade in such a way is not a correct step. Commerce and politics should operate independently. Politics can recover quickly, as early as tomorrow, but trade cannot come back in one day," Buyukeksi said.
Buyukeksi said that Turkey and Russia should try to keep losses related to the dispute to a minimum. "Exporters in the two countries should work to create a win-win situation in this context," he added.
Buyukeksi said that exports to Russia dipped 35 percent year-on-year in November, to $331 million from $511 million. .
He added that the recession in Russia was a principal cause of slowing demand for Turkish exports.
Source: The Journal of Turkish Weekly