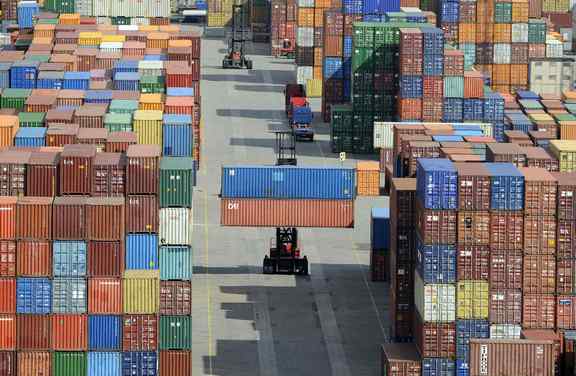 Review by Christos T. Panagopoulos
Turkey's foreign trade deficit expanded by 19% to $8.6 billion in June compared to a year ago, due to a remarkable fall in exports.
While exports dropped 6 percent in one year, reaching $12.4 billion, its imports contributed to a widening of the gap with a 2.8 percent rise, according to the Turkish Statistical Institute's foreign trade data released yesterday.
The country's imports amounted to $21 billion in that month.
The same data also revealed a slight pick up in Turkey's exports to the European Union, which is the top priority market for local firms as it accounts for nearly half of the goods sent abroad.
Exports to the EU were $5.1 billion in June, raising the share of the 17-nation bloc within Turkey's exports markets to 41.6 percent, from last year's June percentage of 37.1.
Due to struggles in the European market, Turkish exporters have been seeking to diversify their focus in new horizons, but Europe remained the number one destination.
The list of top countries receiving Turkish goods didn't change in June as well. Germany ranked first with $1.1 billion worth of imports from Turkey, while Iraq, with $925 million, and the United Kingdom with $699 million followed.
Source: Hürriyet