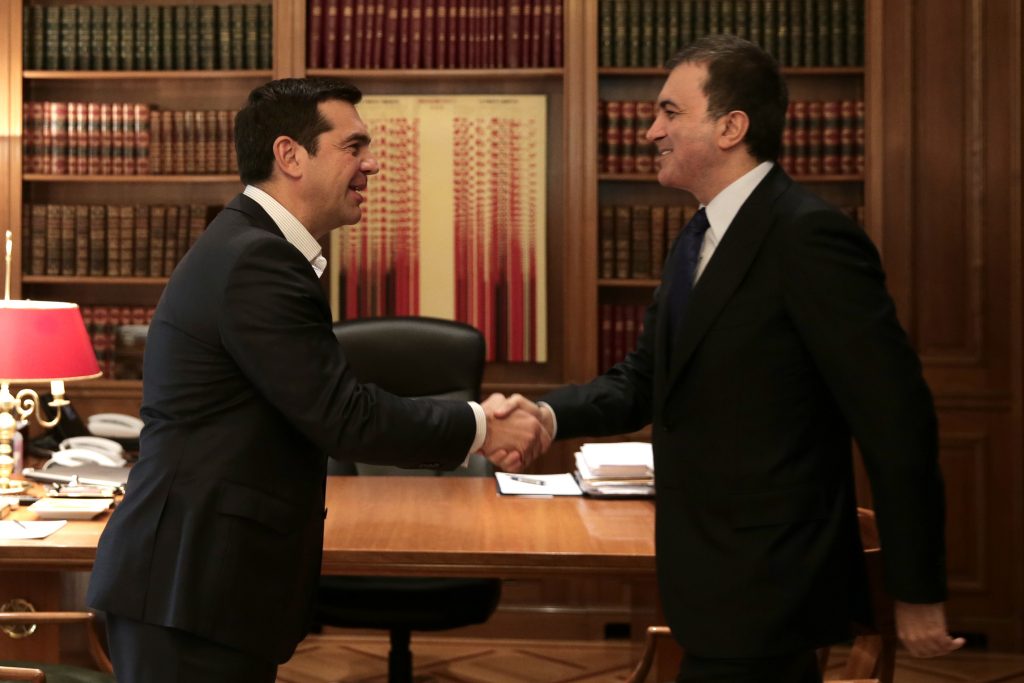 Turkey's Minister for European Affairs, Chief Negotiator with the EU Ömer Çelik is on an official two-day visit in Athens.
The Turkish minister noon Wednesday met with Prime Minister Alexis Tsipras of Greece. In the meeting of the two men that lasted 1.5 hours – instead of one hour that was the schedule – they discussed the refugee problem, the EU-Turkey Agreement of March 18 on the refugee problem, as well as the European course of Turkey. According to information, there was also an exchanged views on the developments in Cyprus.
The main issue of concern for Greece, as it was stressed by Alexis Tsipras, is to respect the agreement on the refugee issue, with the Turkish minister assuring that there will be compliance. Celik allegedly expressed the desire of Turkey to lift the visa requirements for Turkish citizens.
Çelik started his contacts in Athens by first visiting the Turkish embassy which is located a few meters from the prime minister's mansion in Greece.
There he met the new ambassador of Turkey in Athens Halit Çevik. Later he met the elected Muftis of Komotini and Xanthi, which Greece does not recognize as the Greek State appoints the muftis. Meanwhile, the Turkish minister met with Muslim Members of Parliament Mustafa Mustafa, Hüseyin Zeybek and Ayhan Karayusuf.
A few minutes before his meeting with the Greek prime minister Çelik met with a delegation of the Greek minority in Istanbul, which leads the Universal Federation of Constantinopolitans.
Today the Turkish minister will meet with the Foreign Minister of Greece, Nikos Kotzias, and the Deputy Minister for European Affairs, Nikos Xidakis./IBNA