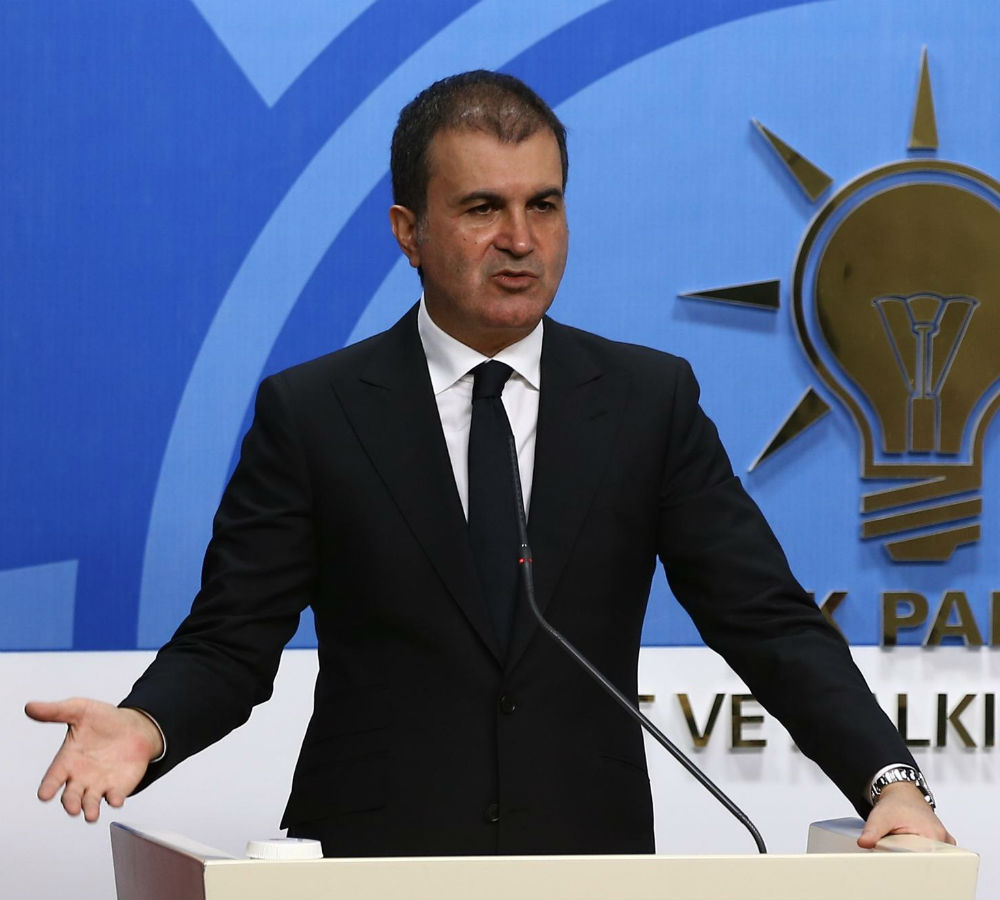 With an unprecedented statement, Turkey's European Affairs Minister Omer Celim challenged the Greek sovereignty of Agathonisi island and attacked Greek Minister of Defence Panos Kamenos. The Greek Foreign Ministry reacted instantly and condemned the Turkish Minister's allegations.
Celim in his statements to the 'A Haber' TV network, dicussed various issues such as Turkey's relations with the EU, USA etc. Just minutes before the show ended, the presenter asked the Turkish Minister about developments with Greece.
"The Greek defence minister is not a man you can take seriously, he does not have the political weight of a serious person. He practices provincial politics … There are answers that can be given, but he is not a serious person. The island of Essek Adasi (editors note: Agathonisi in Greek) belongs to Turkey, it is referred to as Turkish territory, it has nothing to do with Greece. This is also in our own maps, both in British and in naval US maps. His move is not something which can be taken into consideration as a serious act."
Celim  also referred to the Greek justice decisions regarding the 8 Turkish officers which fled to Greece by helicopter on July 16, 2016 following the failed coup attempt.
"We do not consider the decision of not extraditing the officers as fair. July 15 was an attempt to seize power. So the error that is taking place now can not be erased from our memory." There is a clear coup attempt and these traitors crossed the border to the neighbouring country. Greece should have extradited them instantly. On my trip to Greece I met with the Greek Prime Minister Mr. Tsipras, Foreign Minister Mr. Kotzias and I was left with the impression that the officers which took part in the coup attempt would be extradited."
Meanwhile the Greek Foreign Ministry issued a statement and condemned "Turkey's ongoing revisionist policy which makes provocative statements challenging the internationally recognized borders as they have been historically formed and enshrined by International Law in the past century."
The ministry states that "It denounces the continuing revisionist and dangerous behaviour of Turkey to the International Community and to the UN member states. It leaves a painful impression that this time the questioning of International Law is uttered by the lips of the Minister responsible for aTurkey' accession to the European Union ".
On Monday, Fikri Isik, Turkey's Minister of Defense, had stressed that Ankara would not allow a fait accompli in the Aegean.
The reason for these statements was an article by the Turkish newspaper Sözcü, which showed Greek soldiers celebrating Easter in Agathonisi with the Greek Defence Minister Panos Kamenos. The newspaper that supports the Kemalist opposition gave the article the title "Greeks celebrating on a Turkish island. "
Last March, Turkey's main opposition leader Kemal Kilicdaroglu had claimed that "18 Turkish islands in the Aegean are under Greek domination"./IBNA