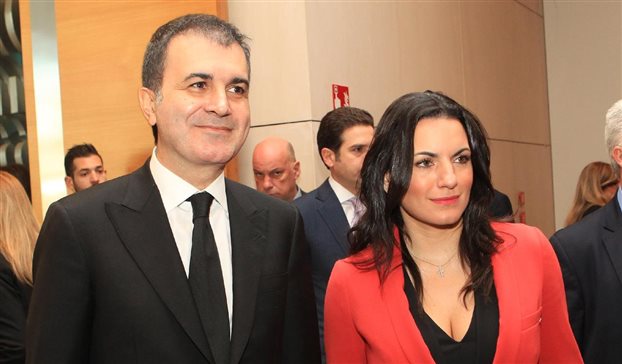 Ankara, December 10, 2014 / Independent Balkan News Agency
By Manolis Kostidis
The inauguration of the Culture and Tourism Office of the Turkish Embassy in Athens was held Saturday, December 6, 2014 in the presence of Minister of Culture and Tourism of Turkey, Mr. Ömer Çelik and Minister of Tourism Mr. Olga Kefalogianni, on the sidelines of the 3rd Supreme Cooperation Council between Turkey and Greece in Athens.
The two ministers, before the inauguration ceremony, held a brief meeting during which they talked about the prospects of cooperation in the tourism sector between the two countries; a very important sector for the economy and development of the two countries, since both Turkey and Greece are attractive tourist destinations.
The Office of Culture and Tourism of the Turkish Embassy in Athens represents the Ministry of Culture and Tourism of Turkey to Greece. It was established a year ago and is intended to promote awareness of Turkey's cultural heritage in Greece and the emergence of the country as a tourism destination. At the same time, it assumes initiatives and implements activities in cooperation with the competent bodies in both Greece and Turkey to support major cultural events and tourist events, as well as the emergence of inspired artists in the context of cooperation between the two countries.
The opening also attended Culture and Tourism Attaché of the Turkish Embassy in Athens Ms. Asli Gündoğdu Aksungur, Secretary General of the Greek Tourism Organisation (EOT) Mr. Panos Leivadas, vice president of EOT Mr. Christophoros Kaparounakis, the Director General of Promotion of the Turkish Ministry of Culture Mr. Irfan Önal, and associates the two ministries.