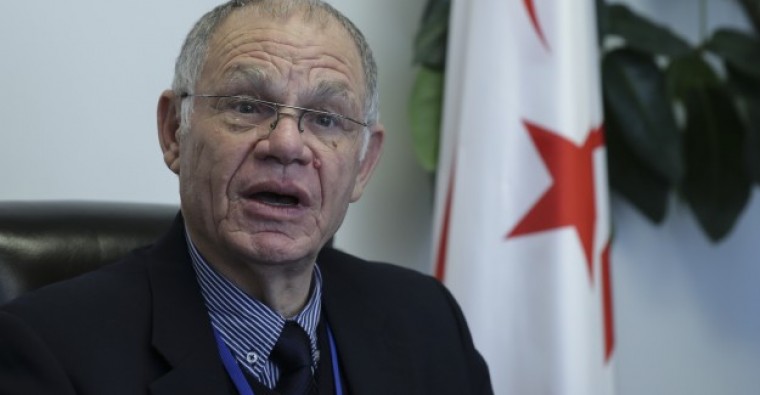 Nicosia, January 29, 2015/ Independent Balkan News Agency
By Kyriacos Kyriacou
Greek and Turkish Cypriots should both agree to suspend the search for offshorenatural gas until they have reached a settlement to reunify their divided island, the chief Turkish Cypriot negotiator told Reuters in an interview on Tuesday.
Ergun Olgun accused the Greek Cypriot side of using gas exploration as "a pretext to continue with the perpetuation of the status quo in Cyprus".
Both sides should agree to suspend exploration to open the way for a resumption of the peace talks, he said.
"We will hopefully look forward to finding an arrangement during which both sides will refrain from continuing activities in the sea, get to the negotiating table and find a way as to how we are going to deal with the hydrocarbons issue," Olgun said.
Finding oil or gas could be a blessing or a curse, Olgun said during a visit to Brussels where he was holding talks with European Commission and European Parliament officials.
"Unfortunately Greek Cypriots have managed it in a way that has turned into a curse so far. But we can turn it into a blessing with the understanding that we will benefit from hydrocarbons following a settlement of the Cyprus issue," he said.
The recent slide in energy prices was not helping the case for exploration off Cyprus, Olgun said.
"Why should we artificially put before a Cyprus settlement an issue which economically is not making any sense any more? Petrol companies are withdrawing their interest…," he said.
"Turkey dynamite's process"
On the other side, President of the House of Representatives Yiannakis Omirou has pointed out during meetings he held in Prague that the actions of Turkey in Cyprus` exclusive economic zone, "not only dynamite the process of talks for a solution of the Cyprus problem, but heighten tension and create further destabilisation in the very sensitive area of the Eastern Mediterranean".
Omirou is in Prague to attend events to mark the International Holocaust Remembrance Day, and held short meetings with heads of state and government, presidents of parliaments and international parliamentary organisations, and personalities of the political and academic society.
He met with President of the European Parliament Martin Schulz, the Presidents of the Parliament and Senate of the Czech Republic, Jan Hamáček and Milan Štěch, and the Presidents of the Parliaments of Norway, Estonia and Malta, Olympic Thommesse, Eiki Nestor and Anġlu Farrugia respectively.