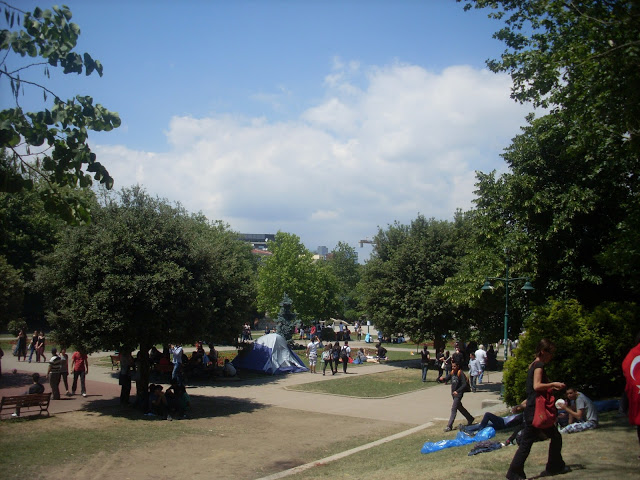 By Manolis Kostidis – Istanbul
The Turkish government appears to have suffered a defeat in court over the Gezi park incidents. An Istanbul court delivered its final verdict on a decision last June to temporarily block a redevelopment project. The court has ruled the master plan to reshape Gezi park ordered by Erdogan is illegal.
The government's persistence to push the project through and asymmetrical police violence resulted in fierce clashes that troubled Turkey for 19 days.
The court ruled illegal the construction of Topçu Barracks based on city planning rules, as well as the decision making procedures that led to the alteration of building plans and allowed the park's redevelopment. The court ordered works stop "until the Istanbul Municipality introduces a new plan in line with city planning rules".
The decision essentially means the barracks will not be built and the trees in the park – that had caused people to protest – will stay put.
Changes in city planning and deliberation between the relevant Municipal institutions are time consuming and it is believed they will never be completed.
The Turkish government has stated its intent to "respect any decision the court makes".
Turkish daily Zaman says the Court had already reached a decision last month to stop construction work and issued the final verdict now, bringing Erdogan's plan to a halt having deemed the entire process to be illegal.
Turkish newspaper Radikal considers the court verdict to also close the door on the Prime Minister's plan to hold a referendum on what should be done in Gezi park.