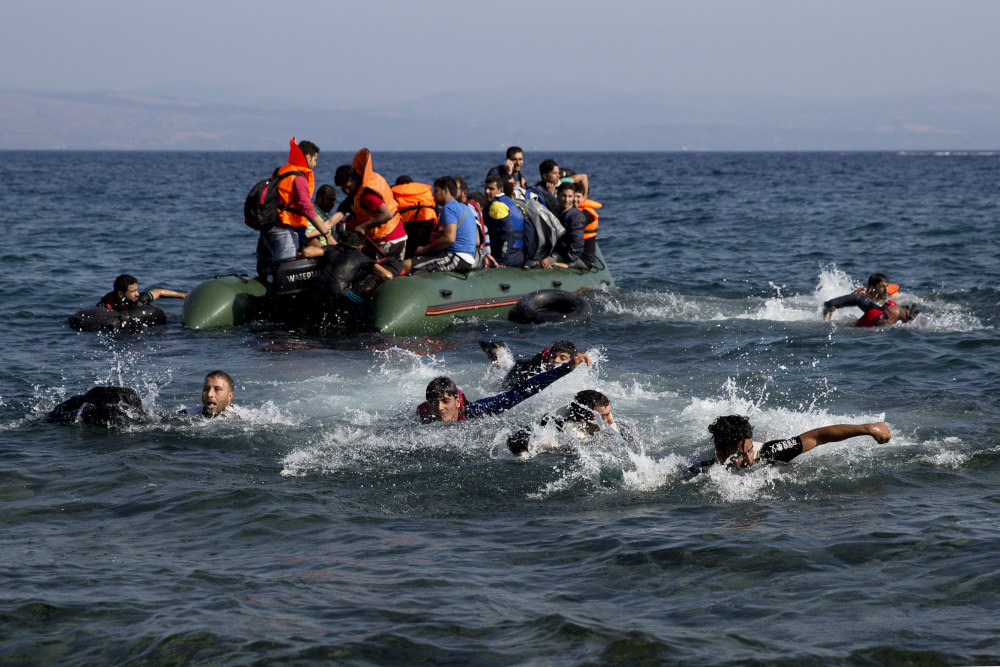 On Sunday, January 14, a local court of NW Turkey decided that two (2) suspect males should be remanded in custody over smuggling charges.
Last week, and more specifically, on Thursday, at least 23 suspects were arrested in Edirne (a few kilometres from the northern Greek border and Evros river) and Istanbul "as part of an ongoing operation against migrant smuggling and human trafficking", reads, Anadolu state-run news agency.
Although 8 of them "were sent to the court in Uzunkopru district", six were later released and only two were remanded in custody.
Allegedly, suspects have been responsible for helping migrants and refugees to cross from Turkey into Europe via the Greek islands.
So far, nearly one million people (migrants and refugees), based on date released up to now, have made the perilous sea-journey across the Aegean (mostly and usually from Turkish shores to islands of northern Greece) with the wish to make it either to relatives already residing in central and northern Europe or in order to get to countries such as Germany, Holland, Norway and Sweden and fight for a better life, as most of them have told journalists in the past three years that the crisis is being going on.
"Nearly 2,000 refugees cross into Greek islands every month, according to UNHCR data", Anadolu reports, while hundreds of them -many children, too- have been drowned after boats that were carrying them capsized…/IBNA
Photo: AFP