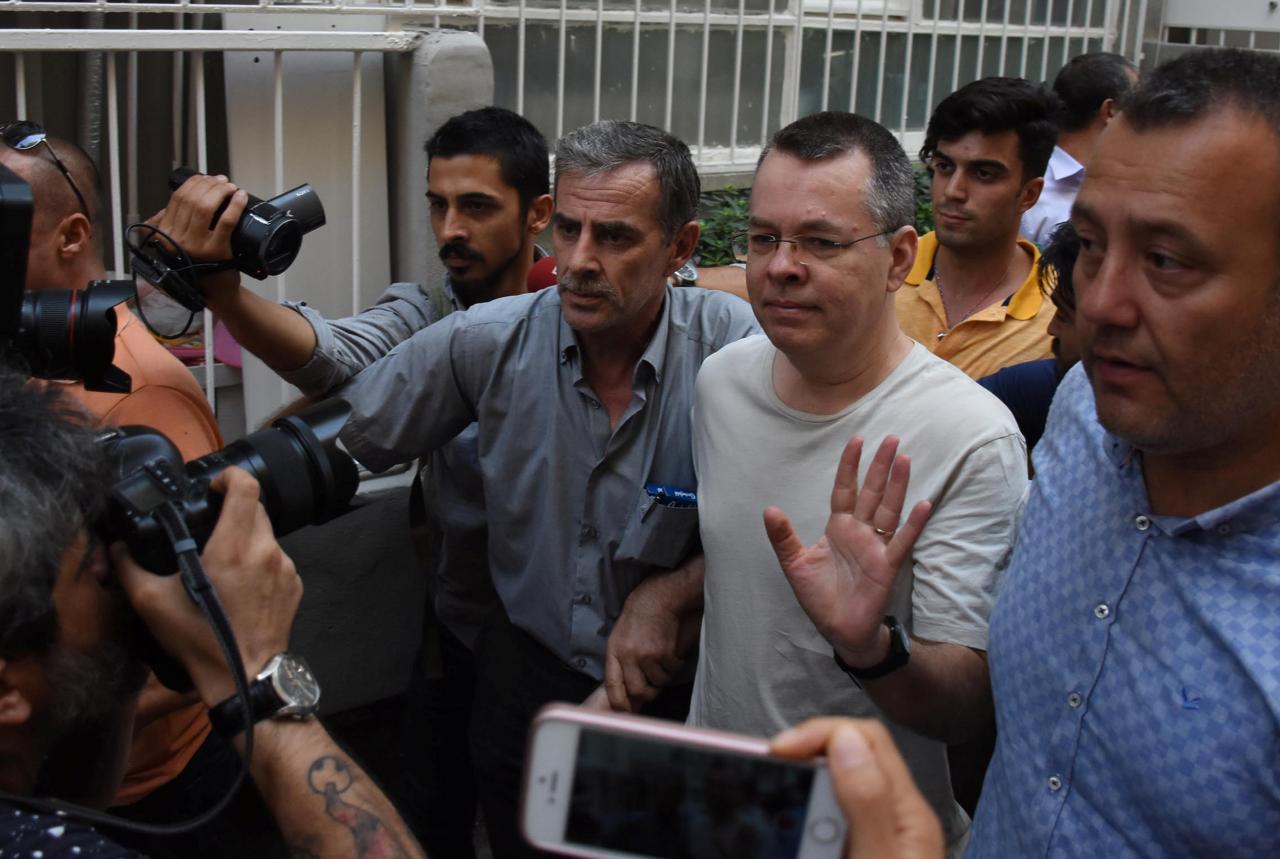 A Turkish court rejected the appeal of American pastor Andrew Brunson who was imprisoned and now under house arrest for his alleged links with the 2016 failed coup plotters, despite threats by U.S. President Donald Trump who reiterated he intends to impose "large sanctions" on Turkey, because of Ankara's handling of the pastor's case.
The İzmir Second Heavy Penalty Court said in its ruling the "strong criminal suspicions" against the suspect had not changed their nature.
"Although the suspect has been released from the jail he was imprisoned, this does not mean there has been a change in the evidence against him", Hurriyet wrote.
The American pastor's next hearing as part of the trial is scheduled for October 12, 2018.
Brunson's case has further injured the Washington-Ankara ties that lately undergo consecutive shocks.
Last week, both the U.S. President and the Vice President threatened Turkey anew with sanctions. The latter replied that "no one will dictate" to the country (to its authorities) the path they should follow, adding that "Brunson's case is in the hands of the country's 'independent judiciary'."… / IBNA