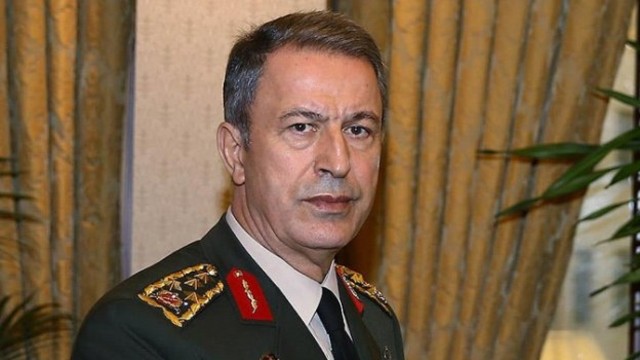 Several points that need clarification are emerging from testimonies made by the accused of the 15 July failed coup attempt against Turkish President Recep Tayip Erdogan, including what exactly took place with the Turkish Chief of the General Staff.
Former Turkish Air Force Chief Akin Ozturk, who is accused of being a military leader of the coup attempt, claims he is innocent and suggests that Hulisi Akar, Turkish Chief of the General Staff, held a neutral stance, according to Hurriyet columnist Abdulkadir Selvi. "There is a testimony that Levent Disli entered Akar's office to persuade him to lead the attempt. When he came out he was caught in the middle. What does this mean and it needs to be cleared up, states Selvi who also has close ties with the government.
Ozturk's testimony is also interesting. "I did not witness any bad behaviour against Akar. Everyone obeyed to all his commands. Everyone treated him like a leader. He had the ability to talk to anyone on the phone". The judge asked Ozturk, "could the Chief speak with anyone he wanted"? Ozturk made it clear that "of course" he could. The phone was in front of him and he could communicate. If he told me to call the president I would have done it.
On the evening of the coup, Erdogan and Yildirim were trying to communicate with Akar, but communication was impossible.
Akar was held hostage in his office in Ankara, he was taken by helicopter to the Akinci air force, which was the headquarters of the coup and was released at 8am on the 16th of July.
Ozturk also states that Akar, through another officer, sent a message to those who participated in the attempt and said "tell them the situation is out of my control. Go talk to them. If the Armed Forces stop on my command, the results will be different, if the police draw their weapons against the army, that will be a big blow. Let me talk with the President and the Prime Minister I can convince them. This is the last chance"./IBNA