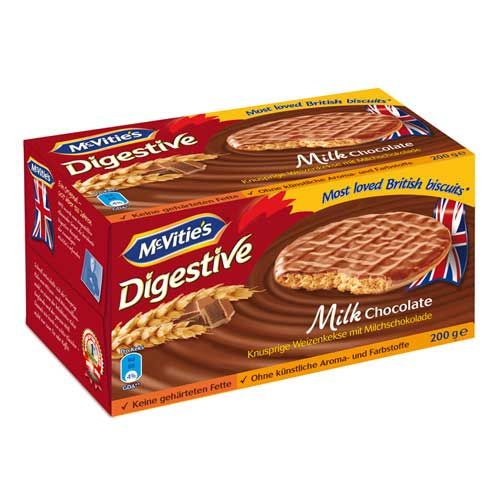 The british company will receive USD 3.2 billion
Murat Ülker, the turkish entrepreneur  who is conquering the world of food has also acquired the Govida chocolates
By Manolis Kostidis – Ankara
The largest acquisition ever made ​​by a turkish company achieved the food company ÜLKER, which bought the 6th largest industry in the world, the British United Biscits. This company is known as cookies MC Vitie's DIGESTIVE. It is the british company that has made the birthday cakes of Queen Elizabeth.
The exact amount was not announced, but it is estimated that ÜLKER will pay about GBP 2 billion (USD 3.2 bln). With this acquisition ÜLKER will become the third global biscuit industry.
In 2007 the turkish ÜLKER acquired the Belgian chocolate GODIVA over USD 850 million.
ÜLKER is the locomotive of the YILDIZ Group that belongs to the Turkish businessman Murat Ülker, who stated that "our success in the 70 years of our history is that from a local company we are becoming a global company".
The company's CFO, Cem Karakaş, stressed that "United Biscuits has great potential in China, India and Africa, which coincides with our goals".
YILDIZ Group's turnover for 2014 exceeded TRY 15 billion (EUR 7 bln). This particular group employs 41,000 workers in its 58 factories in 10 countries, most of which are in Turkey.
Until recently, the group was active in the food sector with the brand ÜLKER, which produces biscuits, soft drinks, milk, bottled water, etc. At the moment it is active in the areas of hygiene, packaging and retail.
Murat Ülker comes from true Islamic family, does not consume alcohol and as he had revealed, before buying Godiva he stated that he had asked the opinion of a Hodja to approve the acquisition, as this company has a range of chocolates with liquor (alcohol is prohibited in Islam). Somehow the Hodja approved the acquisition.
ÜLKER last September had made a donation to Harvard University amounting to USD 24 million!