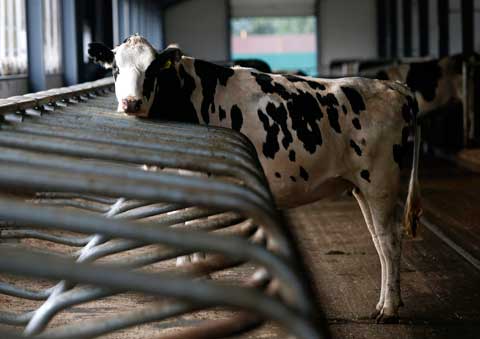 Turkey takes advantage of Moscow's embargo against the EU and US
By Manolis Kostidis – Ankara
Turkey is trying to use the trade sanctions laid by Russia to EU countries and the U.S. to its advantage.
Turkish automakers and auto parts producers appear eager to invest in Russia after the possibility of new sanctions from EU and the United States to Russia.
Already 13 companies located there and another 20 are planning to invest in Russia as they predict that the Russian market in the next 10 years will grow by 100%.
The Groups Yesilova Holding, Çoşkunöz Holding and Orhan Holding have decided the expansion of their existing plants in Russia. At the same time, dozens SMEs automaker plan to invest in the Russian market, since they believe that there will be a hard "war" between Russia and the West.
In 2009 Turkey exported auto parts worth $400 million and in 2013 this figure reached $1.1 billion.
Russia has issued special licenses to three dairy companies in Turkey for turkish exports to the country as there are sanctions from European countries. Moscow, since the collapse of the Soviet Union has banned imports from Turkey for health reasons. After the sanction Russian officials conducted checks in the facilities of 20 turkish dairy companies and approved three big companies that will sell dairy products in Russia. Moscow imports 460,000 tones of dairy products.
The three companies have acquired the right to export to Russia is Pınar Süt, Aynes Gıda and the turkish Annex of Unilever (Algida).
H Ankara also hopes for the soaring increase of fruit and vegetable exports to Russia. Moscow imports 900,000 tones of vegetables and 1.6 million tones of fruits and used to buy most of these products from EU countries. Turkey, which has not imposed sanctions against Moscow, enjoys the advantage of good relations with Russia.