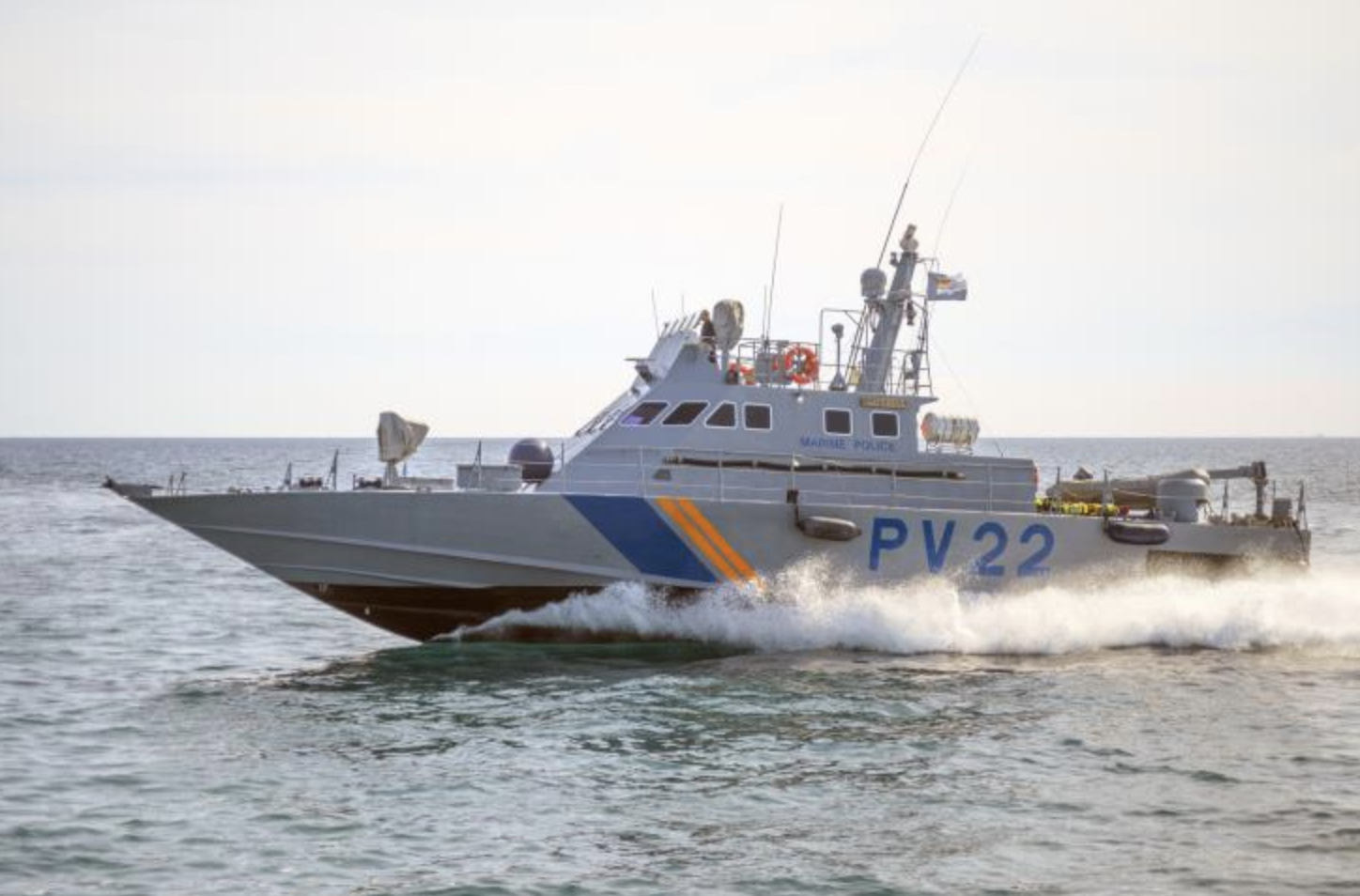 A Turkish coast guard vessel opened fire against a Port police coastguard which was conducting a routine patrol in the Kato Pyrgos Tylliria coast.
In his statements to CNA, the Spokesperson of the Police Headquarters stated that this morning, around 03:30, a small boat of the Port and Maritime Police, which was in regular patrol in the sea area of ​​Pyrgos Tillyria to deal with the phenomenon of illegal immigration and the increased flow of migrants in the area, coming from Turkey, while it was 11 nautical miles within the territorial waters of the Republic of Cyprus, was approached by a Turkish coastguard vessel, 25-30 meters long, coming from the occupied areas.
The boat of the Port Police, which consisted of a three-member crew, seeing the intentions of the Turkish coastguard and to avoid any incident, headed to the fishing shelter of Kato Pyrgos Tillyria, said Mr. Andreou.
At a distance of 4 nautical miles from the shelter, the boat of the Port Police received warning shots from the Turkish coast.
Then, being a short distance from the shores, the Turkish coastguard left for the occupied territories, concluded Mr. Andreou.
The police are expected to inform the Ministry of Foreign Affairs about the case./ibna