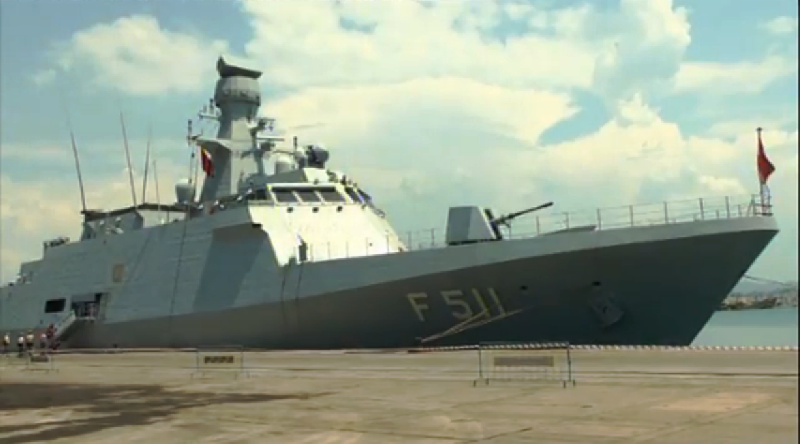 Durres, July 9, 2013
A Turkish battleship has arrived in the Albanian sea waters and has anchored in the Sea Port of Durres.
Sources from the Defense Ministry of Albania confirmed that the battle will stay in Albania three days, but didn't offer other details over the reasons of this visit.
On Tuesday, Turkish "TCG Heybeliada" ship (photo) has been visited by the General Chief of Staff of the Albanian Armed Forces, general major Xhemal Gjunkshi, accompanied by the commander of the Sea Force, general brigadier Qemal Shkurti.
Present in this visit was also the ambassador of the Republic of Turkey in Albania, Mr. Hasan Asan.
General major Gjunkshi has been received by the ship commander and has visited its interior.
Mr. Gjunkshi said that this ship has arrived in Durres in the framework of the bilateral cooperation between Albanian Armed Forces and Turkish Armed Forces.
During its stay in the Port of Durres, the commander of "TCG Heybeliada" will hold meetings with the Mayor of Durres and the Prefect of this District, while the crew of the ship will visit the archeological and cultural sites of Durres.
A special visit has been planned to take place by the personnel of the Albanian Sea Forces, which have completed their studies or trainings in Turkey. /ibna/