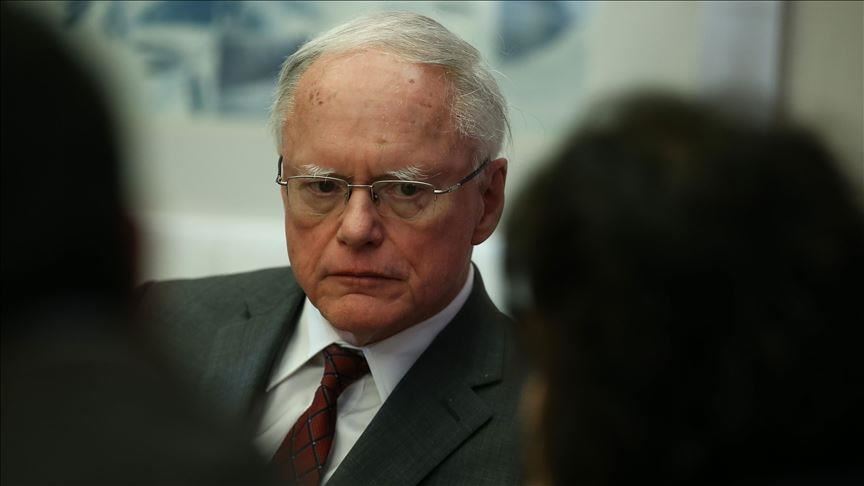 Amid clashes in Idlib and numerous meetings between Turkish and Russian officials, US Deputy Assistant Secretary of Defence James Jeffrey arrived in Ankara on Tuesday to discuss the latest developments in the region.
Turkish and US officials met in Turkey's capital Ankara on Wednesday to discuss the latest developments in northwestern Syria.
Deputy Defence Minister Yunus Emre Karaosmanoglu, US Special Representative for Syria James Jeffrey and US Ambassador to Turkey Michael Satterfield exchanged views on regional security issues, particularly the situation in the province of Idlib.
Karaosmanoglu said more concrete measures must be taken in order to stop the human tragedy in Idlib and prevent a new wave of refugees crossing Turkey's borders.
He also stressed that the United States should end their support, including weapons and ammunition, to the PKK-KCK/YPG terrorist organization.
Jeffrey arrived in Turkey on Tuesday to meet with Turkish officials and review recent developments in the region./ibna