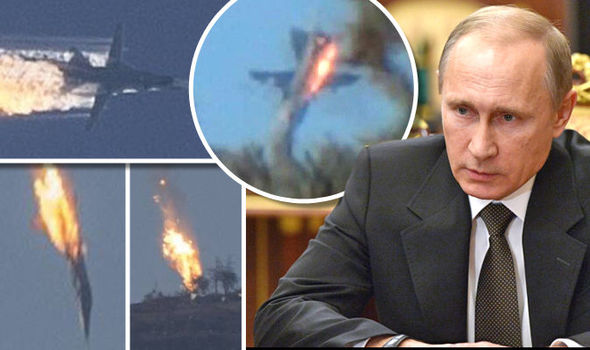 Ankara, November 25, 2015/Independent Balkan News Agency
By Manolis Kostidis
Bulent Kenes – Editor in Chief of the newspaper "Today's Zaman"
There have been violations in the past by russian fighter jets, but they were not shot down, there were only protests by Turkey.
Until recently Turkey didn't want to create tension. I think from now on we will start down a path of no return in our relations with Russia.
I think we will have a serious impact on energy, economy and tourism. Let's not forget that the Russians will also construct a nuclear station. The truth is that I do not foresee a direct military threat or conflict between the two sides. In Ankara minds may block some times, but in Moscow this is not the case. However, not right now but in the long term there is perhaps the possibility of a military threat, a retaliation.
We shouldn't forget that Vladimir Putin and the summit of G-20 and on Tuesday featured Turkey as a country that supports the Islamic State  and that is regrettable. BIn the future I do not rule out the possibility this incident to tighten the alliance between Russia, Syria and Iran.
I also fear a future political and economic support for the PKK and other terrorist organisations. Turkey will have a hard time and I wish there won't be a military conflict.
Rasim Ozan Kutahyali – Political Analyst/columnist for the newspaper Sabah
H truth is that Turkey took a gamble against Russia when it chose to shoot down the russian aircraft, with potential costs the freezing of the whole country the coming winter, as we purchase our gas from Moscow.
He did this because in thsi way it wanted to send a message to the US, the UK, that Turkey is with them and will not accept the illegal actions of Russia and Assad in Syria.
I also want to stress that the statements of Putin in G-20, with which he accused Turkey, among other countries, for supporting ISIS, destroyed the atmosphere between Ankara and Moscow. Turkey clearly showed that it will walk side by side with the Western Alliance.